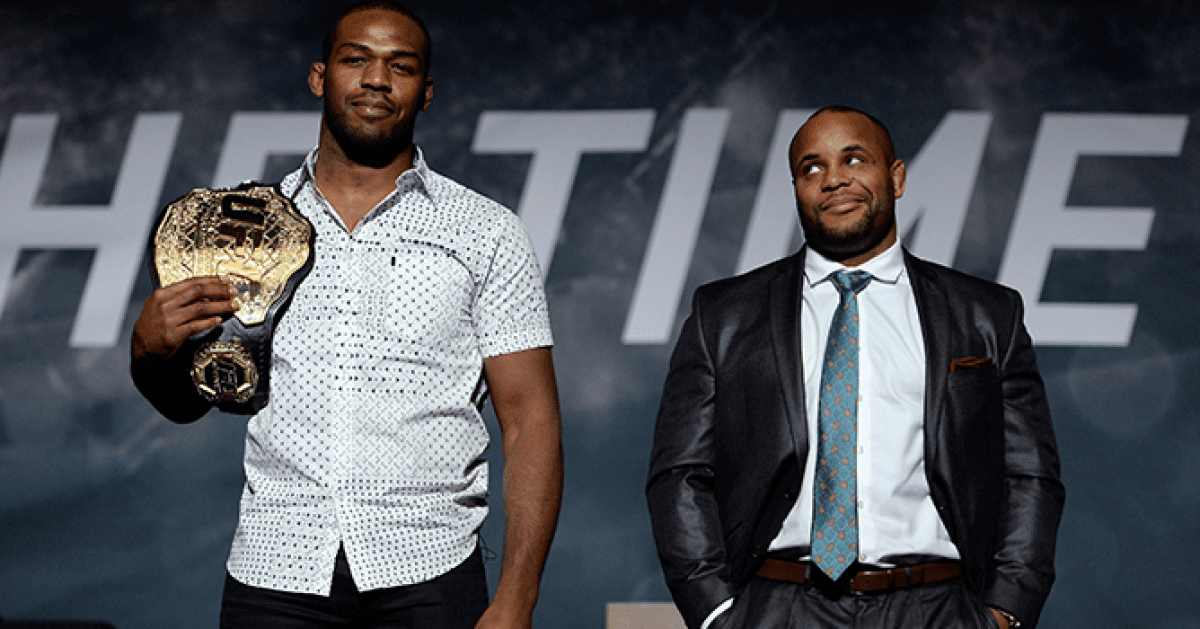 UFC light heavyweight champion Jon Jones has heard the calls for a third bout with Daniel Cormier, but he doesn't quite share the same motivation.
Jones, the UFC's light heavyweight champion, has faced current heavyweight champion Cormier on two occasions. Both occurred at 205-pounds and both times it was Jones who had his hand raised in victory, though the second was declared a no-contest after he was found to have an illegal substance in his system.
'Bones' will make his latest title defence this weekend at UFC 239 in Las Vegas against Thiago Santos, the latest contender off the assembly blocks of a division he appears without equal as he continues to ignore calls, for the time being at least, to test the waters in the UFC's heaviest weight category.
"I am interested in fighting at heavyweight but I'm also aware that there's a lot of work to be done in the light heavyweight division," Jones said to ESPN via MMA Fighting. "There's a lot of big fights that people want to see me have in the light heavyweight division so there's really no need for me to go to heavyweight. I'm doing well where I'm at, I'm making weight really easily and I feel like when the UFC approaches me about a fight they feel will be a megafight and they come with the numbers that would make sense for me to do that, I'll totally do it.
'But right now the UFC I think is happy with me being a dominant light heavyweight champion and like we said, there's a lot of really great new challenges. So there's a lot of work to be done where I'm at and it's gonna take that checkbook for me to bounce up to heavyweight."
When it comes to the right fight, Dana White isn't usually to adverse to opening up that checkbook. The obvious choice at heavyweight would be for Jones to pursue Cormier to become the division's latest two-weight champion and echo an achievement which 'DC' holds and Jones does not. Still, he's not quite convinced.
"That would make the most sense," Jones said. "There's still a lot of interest in me fighting Daniel Cormier for some reason. I don't really know what it is. The first time I won by unanimous decision and the second time I won by knockout so I don't know why people want to see us fight again so bad but at heavyweight I guess that would add a few different factors. So yeah, if that's the fight the world wants to see, I know one thing about the UFC, we give the fans what they want."
The other option as Jones sees it is to do nothing too different from what he has been doing this past decade: taking on all comers at 205-pounds.
"I remember not too long ago people talking about me clearing out the division and that's nothing I ever believed," Jones said. "I don't think it's possible to clear out a division. There's always gonna be new talent, new dreamers, new challengers and I look at them as my next round of motivation. These guys are all talented and I think it will be a good test for me to show how great I can be by continuing on my winning ways with this new fresh blood."
Comments
comments