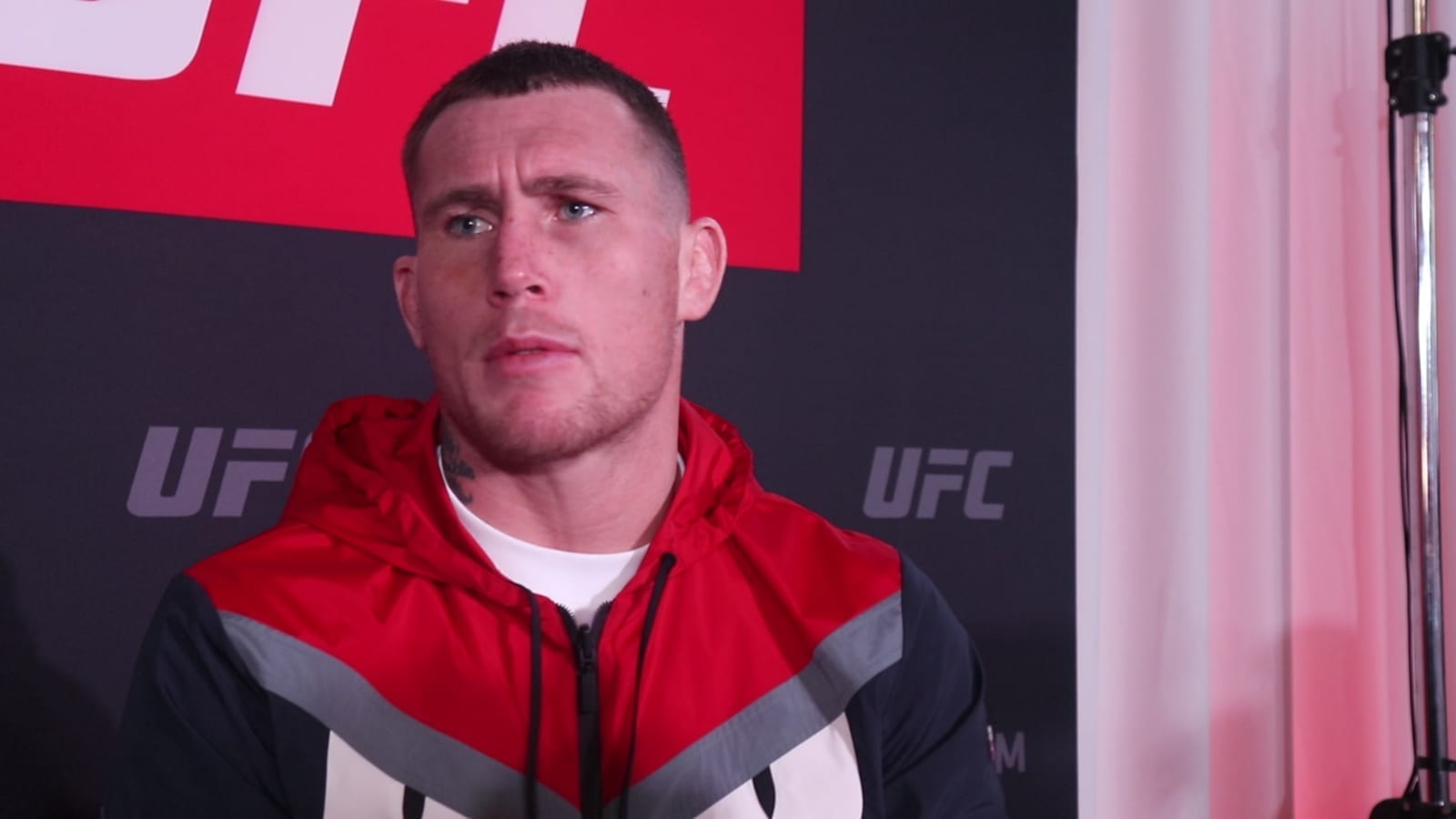 Darren Till has taken sometime away from fighting to regain his focus as he aims to recover from two back to back losses, and claims he'll be back in the Octagon before the end of 2019.
The Liverpudlian was last seen in March, where he was knocked out by Jorge Masvidal in London. Since then, Till has remained virtually silent on his future plans in fighting, having taken time away from social media as he works out his next move.
Now, in an interview with Jim Edwards of Fighters Only, Till has revealed he felt "broken inside" after his second professional defeat and it's only now — some months later — he's starting to feel he's getting back on track.
"I'm not saying I'm back, but I'm just in my happy place," Till said. "I feel like the Darren Till before he was fighting in Rotterdam. I got back from Brazil … I was just in this world of going to the gym, training and I was training really hard."
In Till's mind, his defeat to Masvidal can be found in a lack of focus. Noting that while he was in the gym, he'd be making an effort, Till confessed to spending "time in the casino" while he wasn't training, and believes his focus must have suffered as a consequence.
"I think I was wrong to myself, to my craft," Till said. "I wasn't fully committed. For the [Tyron] Woodley fight in particular, that was one fight where I have to say I was in some condition. I trained like a monster. The better guy won that night. … Maybe my hand was 50 percent in. If I beat Masvidal, it would have been me vs. Usman. But now it's [Ben] Askren – Masvidal. I think if Askren wins, he probably might get a shot."
As far as a next fight, Till remains unsure. It could be a long discussed move to middleweight, or the 26-year old could still try to carve his route at 170-pounds. One thing he is sure of, however, is he wants a second fight with old opponent Masivdal.
"Masvidal, he's a respectful guy," Till said. "He'd come to me after the fight and I was – not crying, but I had my head down and someone tapped me on my shoulder and it was Masvidal, and he shook my hand. He was like, 'You nearly had me in the first'.
"I want that fucking rematch. I want that rematch."
–
Comments
comments