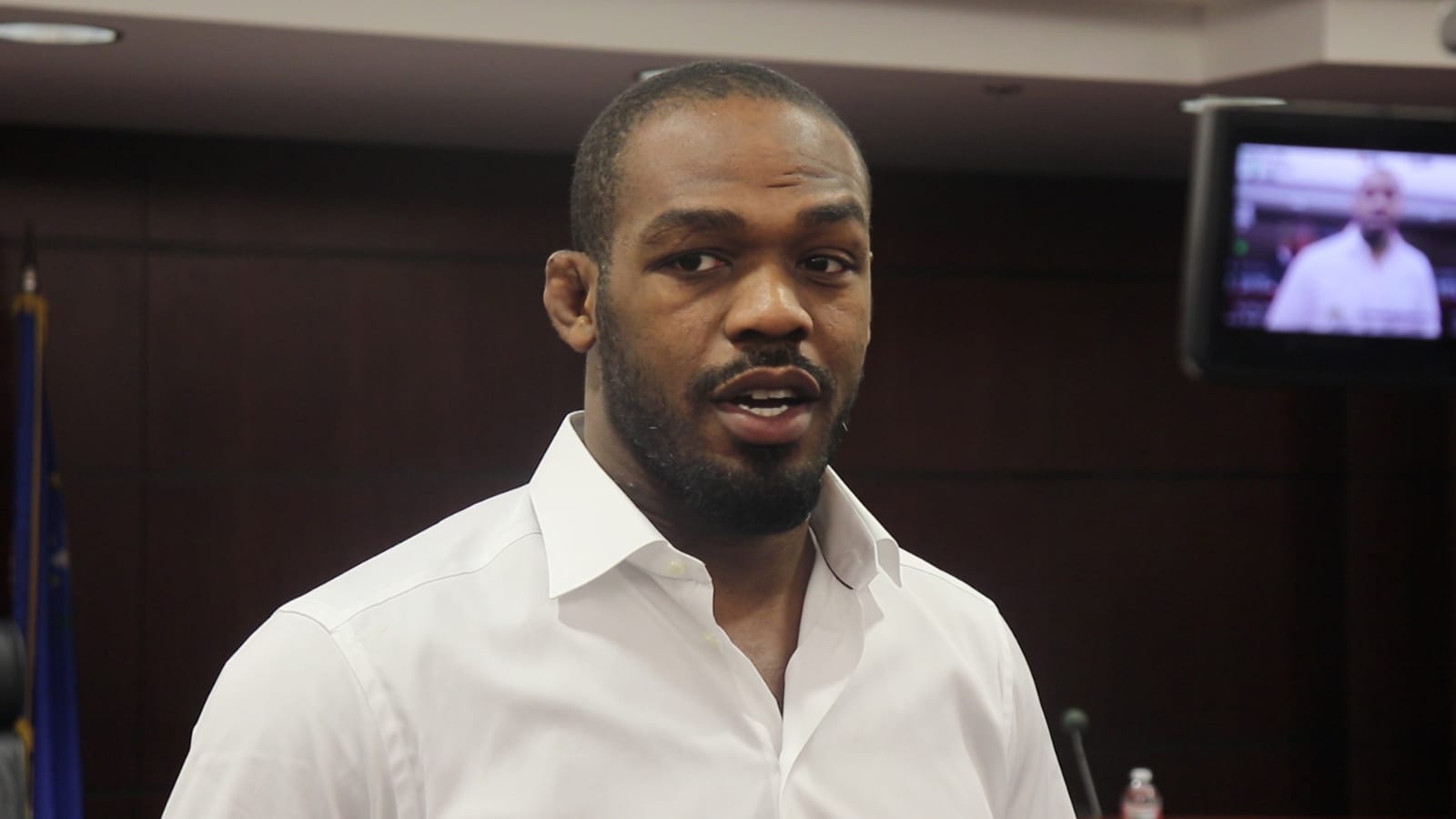 Jon Jones believes Stephen A. Smith is a talented pundit and offers plenty in his covered — but he does believe the reporter could do some learning when it comes to mixed martial arts.
Speaking at the UFC 247 media day, Jones reflected on an interview he had with ESPN's Smith and Max Kellerman yesterday, as well as offered his thoughts on the recent controversy between UFC commentator Joe Rogan and Smith.
"Hat's off to Stephen A. Smith, I think he's a tremendous reporter," Jones said. "But you're absolutely right, I think he needs to do more homework. You need to go back and maybe watch some of those PRIDE fights. You need to go back and start at UFC 1, and really do your homework. That way you know not only who we all are, but you know positioning, you know technique, you know a few submission names.
"I doubt they're at that level, and I would love to encourage them to get at that level. If you're a true professional, that's what you do."
Jones and Rogan aren't the only figures involved in the UFC to critique Smith's habit of talking trash to others. UFC president Dana White and Conor McGregor have also shared their dislike of Smith's larger-than-life shtick.
–
Comments
comments