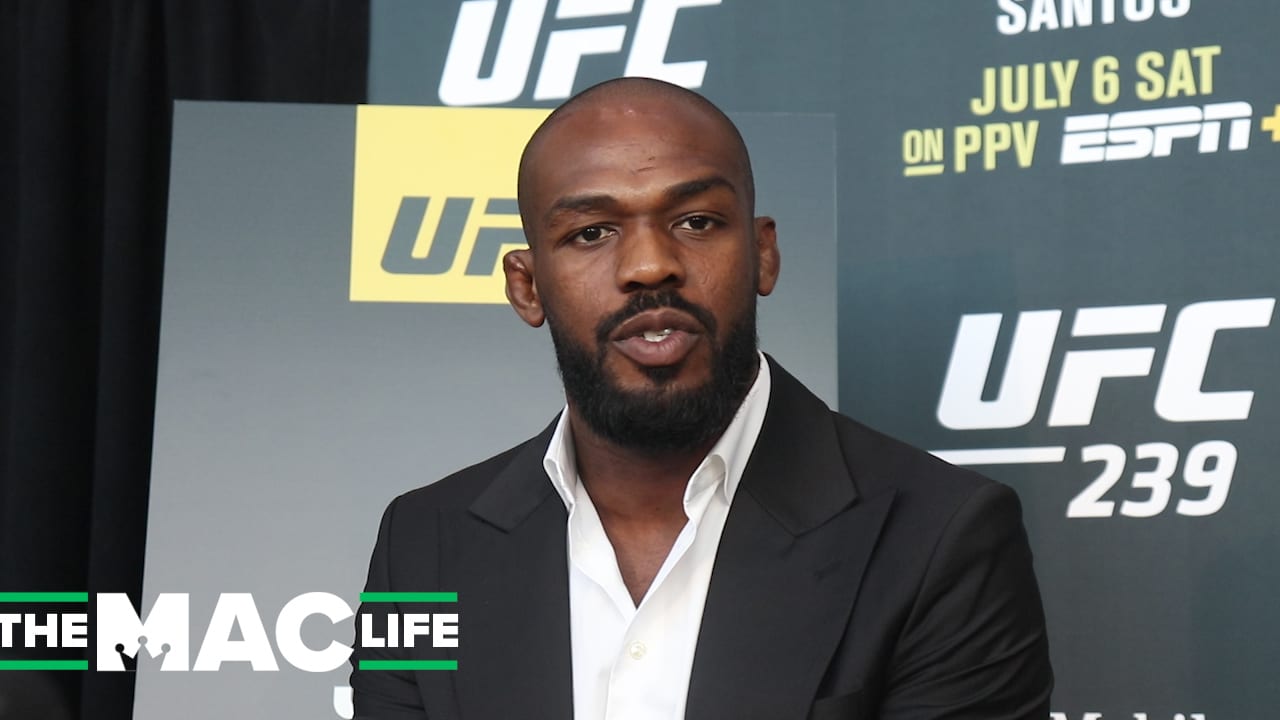 Jon Jones has been left shocked after he says negotiations with the UFC over a move to heavyweight failed before they even began.
Jones, the UFC light heavyweight champion, has long been courting a move up in weight, and it seemed he'd had his mindset on a superfight with hard-hitting Francis Ngannou. Despite the obvious fan interest in such a bout, Jones says when his team started talks with the promotion, they categorically ruled out a payrise — something he said the UFC had previously promised.
"Honestly, I'm just in a spot where I'm shocked," Jones said, speaking to John Morgan. "I feel like the UFC have told me and my management team for years that if I ever wanted to reach a certain level in the sport and really get to a certain level of pay, that I had to take the really big fights, and I had to kind of step out of my comfort zone and be willing to take those megafights – and specifically, the heavyweight division.
"The UFC clearly told me that they would redo my contract the day I went heavyweight, and it would be a different deal, so I've always held that in my back pocket, that my goal is to fight at light heavyweight for a long time until I got to a place that I've got nothing else to prove, and then retire as a heavyweight with some real big fights – risk putting it all on the line against these guys that could cause some serious damage. Thursday, I found out that that's just simply not happening, and it's upsetting. I feel like someone's put a little bit of a limit on my ceiling."
While some might suspect Jones of just asking the UFC for a figure they wouldn't be prepared to meet, Jones is quick to note that isn't the case. Instead, he says, they never even got that far.
"I had a conversation with one of the higher-ups, and before we got into money, it wasn't like I asked for too much money, it was just flat out, 'No,' right off the bat," Jones said. "They didn't say anything about a gate or the pandemic or anything like that. They just said that they feel like they're taking care of me pretty good and that if I want to make more money, inevitably my money will go up by fighting Francis and those more entertaining fights. But that just wasn't the deal, originally. They told me it would be a new contract if I went up to the heavyweight division.
"It was just in my plans to have my biggest fights towards the end of my career. Now I know that I'm not going to be making those kind of jumps in my life. It's just shitty because you feel like someone's put a cap on your capabilities, that someone put a cap on your possibilities."
Comments
comments