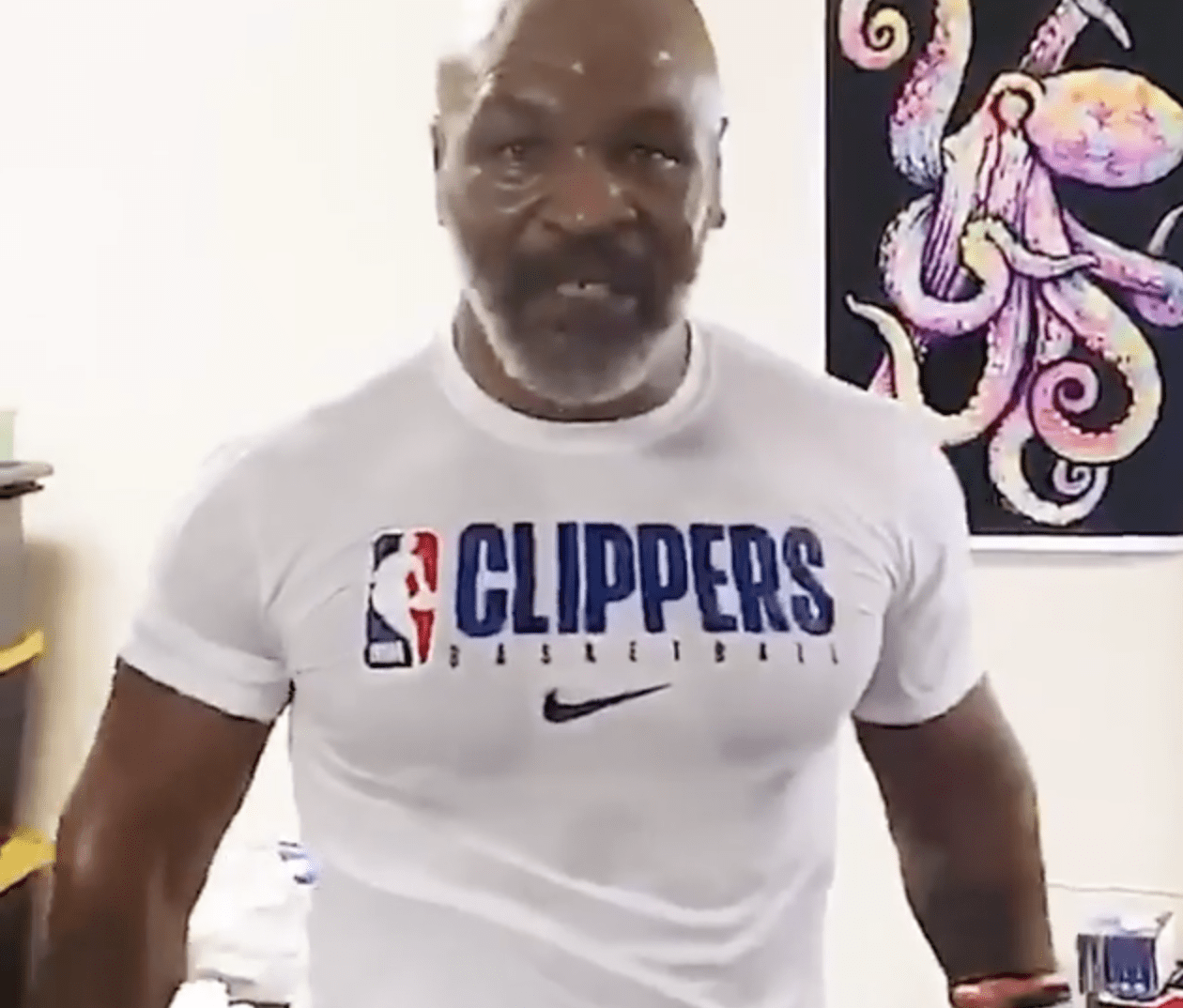 'Iron' Mike Tyson has set the combat sports world buzzing with a series of Instagram videos showing the 53-year-old former world heavyweight champion hitting pads ahead of a prospective return to the ring — but he says his motivation for doing so isn't so much self-glorification but a means to raise money for people in need.
Rumours have been rampant that Tyson will make a comeback in a bout with fellow retired pro Evander Holyfield (or even Tito Ortiz, if he gets his way) and while we remain a long, long way from this becoming a reality, Tyson says he thinks it could be a hugely lucrative opportunity.
"There's a lot of people out there that need help, and something like that can help a lot of people that's in need of help. That's a lot of money for charity. That's my lift. That is basically what I have embarked on in a life of charity and gratitude. I don't know if me and Evander will ever get in the ring or something like this. That would be awesome for charity, too," Tyson told TMZ.
View this post on Instagram
"Could you imagine me and him going into the ring together, archenemies? Just doing it for humanity of people and people less fortunate than ourselves? What would that be like? That is something that no entertainer or any sports figure has done in the history of entertainment and sports."
Tyson and Holyfield engaged in one of the most intense rivalries in heavyweight boxing in a generation in their two-fight series in the 1990's, both of which were won by Holyfield — the second of which featured Tyson's infamous 'ear bite' against Holyfield which has become known as one of the most notorious incidents in sports history.
Comments
comments