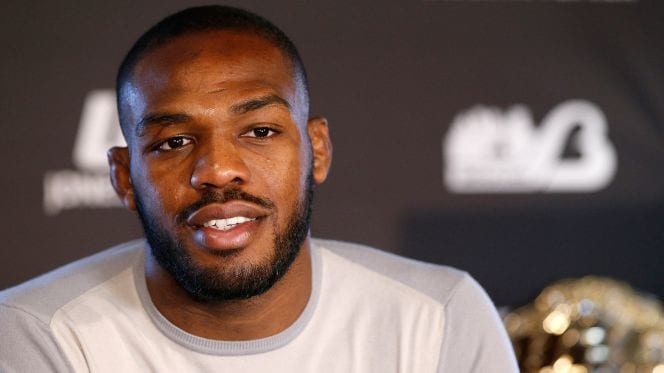 When Jon Jones had received a one year suspension from USADA for his failed UFC 200 drugs test, there was a sense that it was only the beginning. The former light heavyweight champion was still set to stand in front of the Nevada State Athletic Commission — whose state he failed the test within.
But, the dark cloud over the former pound-for-pound best seems to have cleared, and is appears Jones has reached a settlement with the NSAC that will have him avoid a hearing in front of them. MMAFighting.com first reported the news.
He will also receive a suspension that shall match the one levied by USADA — one year, retroactive to the date of failure; July 6, 2016. He will not receive a fine.
It marks good news for Jones, as the NSAC are notoriously strict in their punishments. Should Jones have ended up in front of them, there was speculation that he could have been gone from in-ring action for quite a while longer than the 12 month sentencing USADA handed him.
It comes at the right time too. Jones will be competing in grappling competition Submission Underground 2 this Sunday against UFC retiree Dan Henderson.
While it's not quite the same as the Octagon, it should provide the 29-year old with enough inspiration to keep him satiated until his MMA return — next July.
Comments
comments