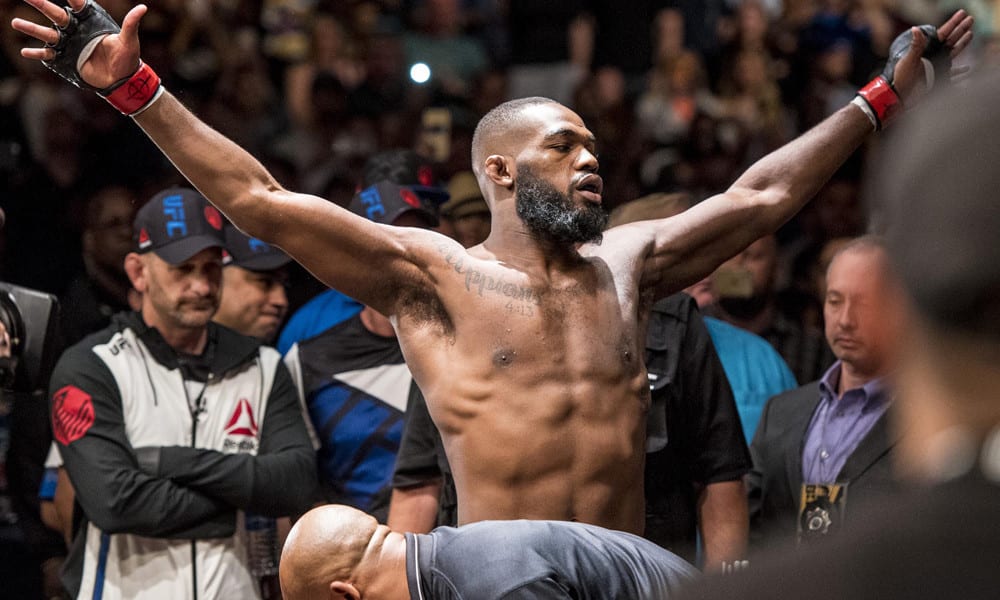 USADA and the Nevada State Athletic Commission appear to be leaving no stone unturned when it comes to Jon Jones' participation in this weekend's UFC 235 main event against Anthony Smith in Las Vegas.
Jones was issued with a one-fight license to compete in the state following the late relocation of his last fight, a December win against Alexander Gustafsson to claim the vacant light heavyweight title, was moved from Las Vegas to California at the eleventh hour due to irregularities cited by the NSAC regarding Jones' drug test samples at the time.
Speaking with MMA Junkie, Jones revealed that he is being tested at least once per week in advance of his title defence against Smith. Sometimes even twice per week.
"Every week, maybe twice a week, someone is at my house taking blood and urine," Jones said. "I'm OK with it. I've got nothing to hide. I'm excited to learn about what's in my body. It's not that easy to walk up to my house in the first place, so they do a good job of announcing themselves."
The eyes of the mixed martial arts world are currently fixed on Jones, one of the sport's most controversial figures, in what will be just his second fight back since a prolonged suspension for a positive drugs test.
Jones is a huge betting favourite in this weekend's main event of a card which will also see Tyron Woodley defend his welterweight title against Kamaru Usman and Robbie Lawler face the debuting Ben Askren.
Comments
comments