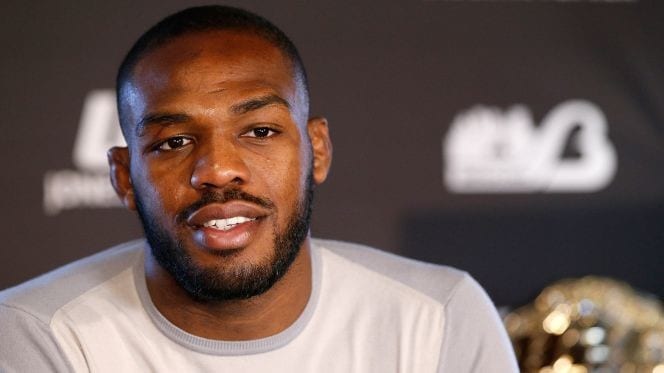 For better or worse, Colby Covington is garnering more and more attention these days — particularly since he adopted his new brash persona.
After yesterday's now infamous skirmish with Fabricio Werdum in Sydney, Australia, Covington has his name in the mouth of everyone in mixed martial arts. Covington was involved in an altercation with the former UFC heavyweight champion, who was apparently angered by Covington to the point of throwing a boomerang at him.
But the fun doesn't stop there.
Covington has also recently targeted former UFC light heavyweight champion Jon Jones, an apparent former roommate of Covington. Covington recently went on record as suggesting Jones was difficult to live with, and that he had a consistently 'fake' personality throughout their time at Iowa Central Community College.
After Jones publicly congratulated Werdum for attacking Covington, Covington took to Twitter to accuse Jones of using his name to stay relevant, as well as make a jibe about Jones' recent steroid issues.
Using my name to stay relevant @JonnyBones ? Don't you have another drug test to fail or an octagon to hide under you loser? pic.twitter.com/9OhIQHGdD2

— Colby Covington (@ColbyCovMMA) November 16, 2017
Jones didn't take the jab lying down, going to his own social media to post something of a public letter to Covington, mocking the welterweight's suggestion.
Yes because I've been using your name and interviews talking about some imaginary college two year relationship.

— Jon Bones Jones (@JonnyBones) November 16, 2017
Thank you so much brother, you just made me more famous 🤣👍🏾

— Jon Bones Jones (@JonnyBones) November 16, 2017
At the end of the day brother, I feel sad for you. I couldn't imagine holding that type of animosity in my heart.

— Jon Bones Jones (@JonnyBones) November 16, 2017
I understand you're trying to get your followers up, there's nothing wrong with that.

— Jon Bones Jones (@JonnyBones) November 16, 2017
Your jealousy and hatred for me it's clear as day. The weird thing is, I'm not even sure what I did to you. I haven't seen you in like 11yrs

— Jon Bones Jones (@JonnyBones) November 16, 2017
Just wish you would smash some people in the octagon and become more recognize that way instead

— Jon Bones Jones (@JonnyBones) November 16, 2017
You're making a lot of enemies brother. All the best

— Jon Bones Jones (@JonnyBones) November 16, 2017
And tell your mom I said hello, it was great getting to know her that one semester we stayed together. She's really a great human being

— Jon Bones Jones (@JonnyBones) November 16, 2017
—
Comments
comments