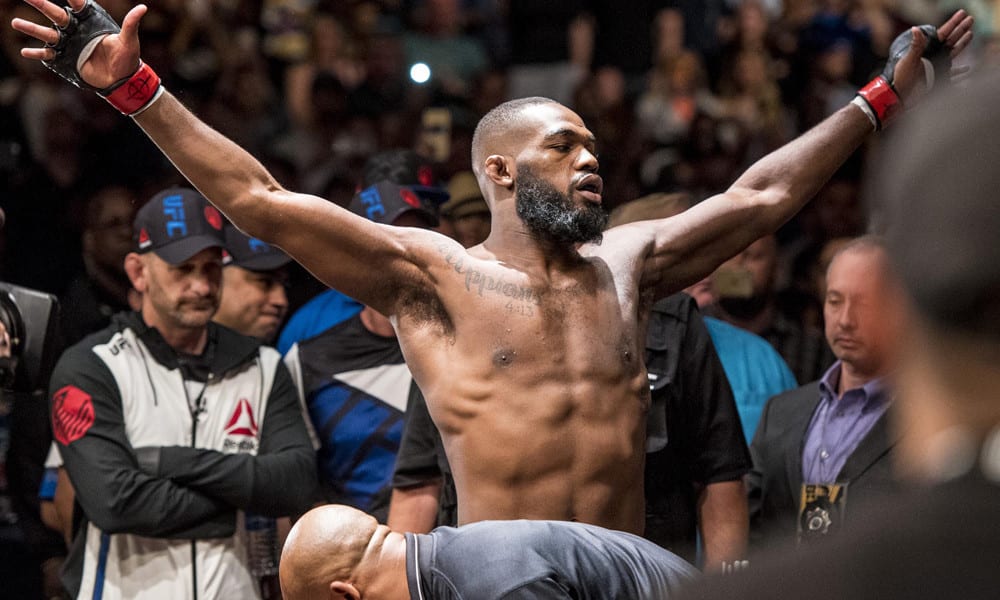 Jon Jones' immediate future in the sport in which he made his name is currently unclear, following the failed drug test in the wake of his UFC 214 grudge match win against Daniel Cormier last summer. 
A trace of an anabolic steriod, Turanibol, was found in Jones' system in a drug test administered after the weigh-ins and this failure — his second — will likely mean that a hefty fine be imposed on the New York native, particularly if Jones is found to have knowingly ingested the substance.
According to Jeff Novitsky, the UFC's Vice President of Athlete Health and Performance, the current four-year ban which Jones is currently facing is "just the starting point" and could be lengthened depending on the specifics of Jones' case, particularly if the former light heavyweight champion is found to have attempted to cover up deliberate use of the steroid.
Speaking on a recent episode of The Joe Rogan Experience, Novitsky said: "So when there is something called aggravating circumstances, so more than knowingly taking the drug. Taking the drug and lying, trying to cover it up.
"Taking multiple drugs, one trying to hide the other. Yeah, you could get double the sanction amount. A second-time anabolic steroid, four years is kind of the starting point. You can go lower for mitigating factors, you can go higher for aggravating factors, up to eight years.
"So yeah, it would have to require something really severe and egregious to get up that high."
The California State Athletic Commission is due to hold a hearing to discuss Jones' case next month, at which points the specifics of any ban Jones might face will likely be discussed. The fighter was stripped of the light heavyweight title following the test failure.
Comments
comments