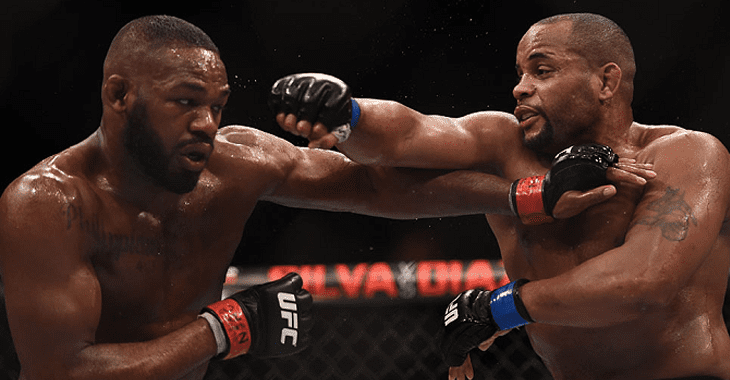 As far as rivalries go in mixed martial arts, Daniel Cormier and Jon Jones own one of the most impassioned and deep rooted feuds of all time.
Despite the clear animosity between the two, however, you'd be hard pressed to hear either man admit they actually are in a rivalry. Case in point Jones' appearance on the Ariel Helwani MMA Show earlier today, where he was asked if he'd be interested in meeting Cormier in the cage one more time.
According to Jones, definitely not. After all, he says, Jones owns two wins — even if Cormier won't admit it.
"The truth of the matter is depending who's interviewing him or when it's convenient to him, he can look like he's being a big man and say, 'I'm mature enough to admit Jon beat me'," Jones said. "But then you turn around the next day and he's saying, 'but did he really beat me?'. So which is it?"
Jones went on to point to USADA's verdict that the levels of banned substance in his system was akin to a 'pinch of salt in an Olympic sized pool'.
"Are you going to be a man and say I beat you, or you gonna blame a pinch of salt thrown into an Olympic sized pool? Really? A pinch of salt is what allowed another man to knock you out in front of your family?
Despite Jones' apparent disregard for Cormier's claims, the former champion does see one of two scenarios where they meet again.
"I feel like if the fight were to happen it would be him challenging me at light heavyweight," Jones said. "Or it would be the UFC throwing a ridiculous amount of money for us to make it happen at heavyweight. That's how it's going to happen."
Comments
comments