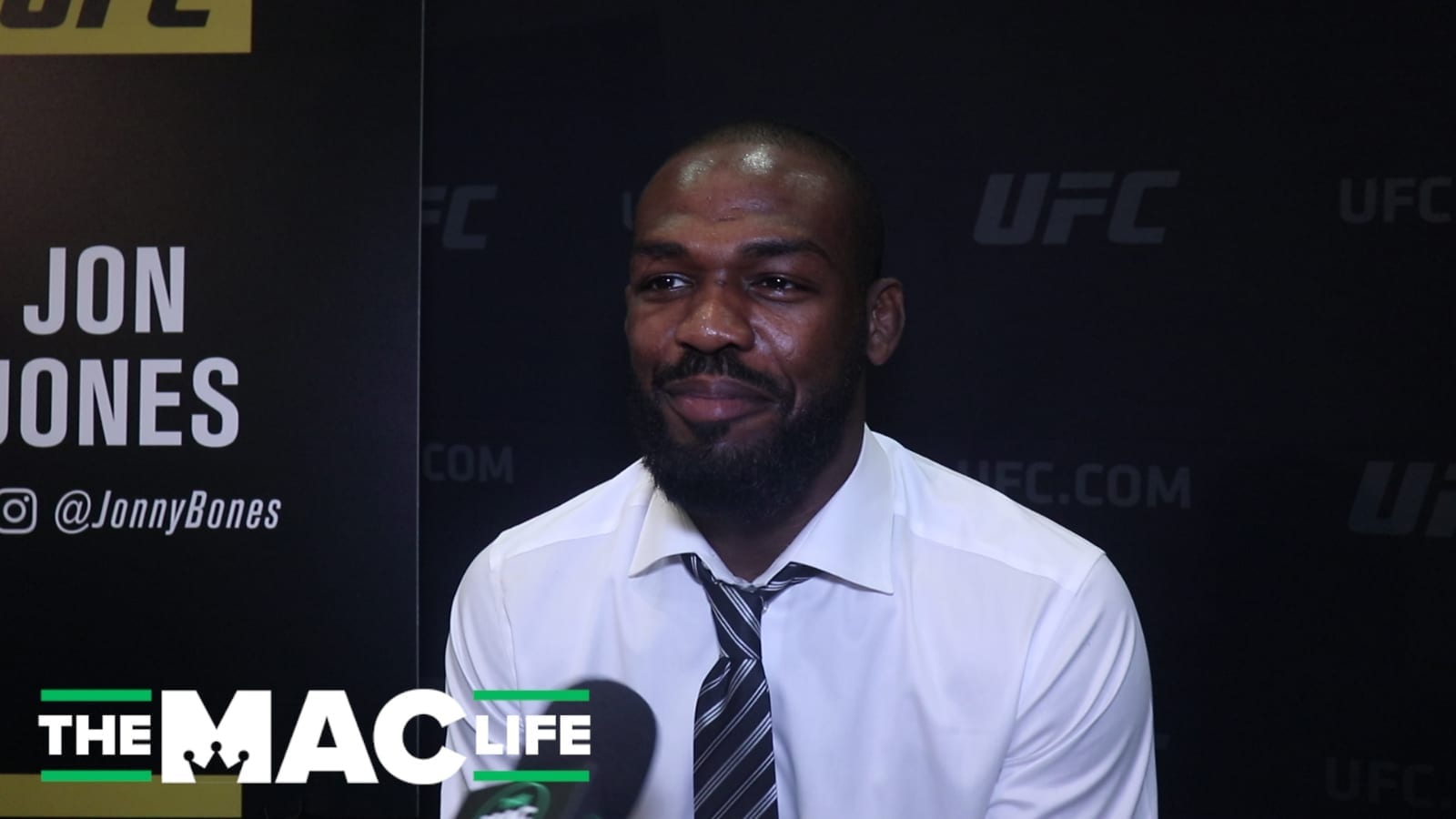 Jon Jones claims to have no ill will towards Israel Adesanya, but that's not stopping him from sending subliminal shots towards the interim middleweight champion.
On Monday, Jones appeared at a media day in Los Angeles, where he was repeatedly asked about Adesanya, and whether or not he saw a possible fight in the future. For the most part, Jones was non-committal, saying that he felt Adesanya was merely saying his name as a goal, but would never actually move up in weight to accept the challenge.
Besides, Jones said, if Adesanya can nearly lose to Kelvin Gastelum, then facing Jones would go even worse.
"I'm no Kelvin Gastelum. I'm a lot different to Kelvin Gastelum and if Kelvin can come that close to beating him, I'm not too worried about him," Jones said, speaking with FoxSports.com.au.
Both men have tasks ahead of themselves first. Jones meets Thiago Santos next weekend in Las Vegas, while Adesanya is set to meet undisputed middleweight champion Robert Whittaker later this year. And while Jones might be cagey about the chances of himself fighting Adesanya, he's less hesitant to offer his pick for that fight with Whittaker.
"I'm taking Robert Whittaker," Jones said. "I think he's the more versatile fighter and I feel like Israel was definitely exposed by Gastelum. He showed that he can be touched by a guy with much shorter reach — a guy that didn't grow up kickboxing put him through a kickboxing clinic, you know.
"So, I believe that Whittaker can win the fight, and if Whittaker needs help training for the fight, I'd love to help him."
Comments
comments