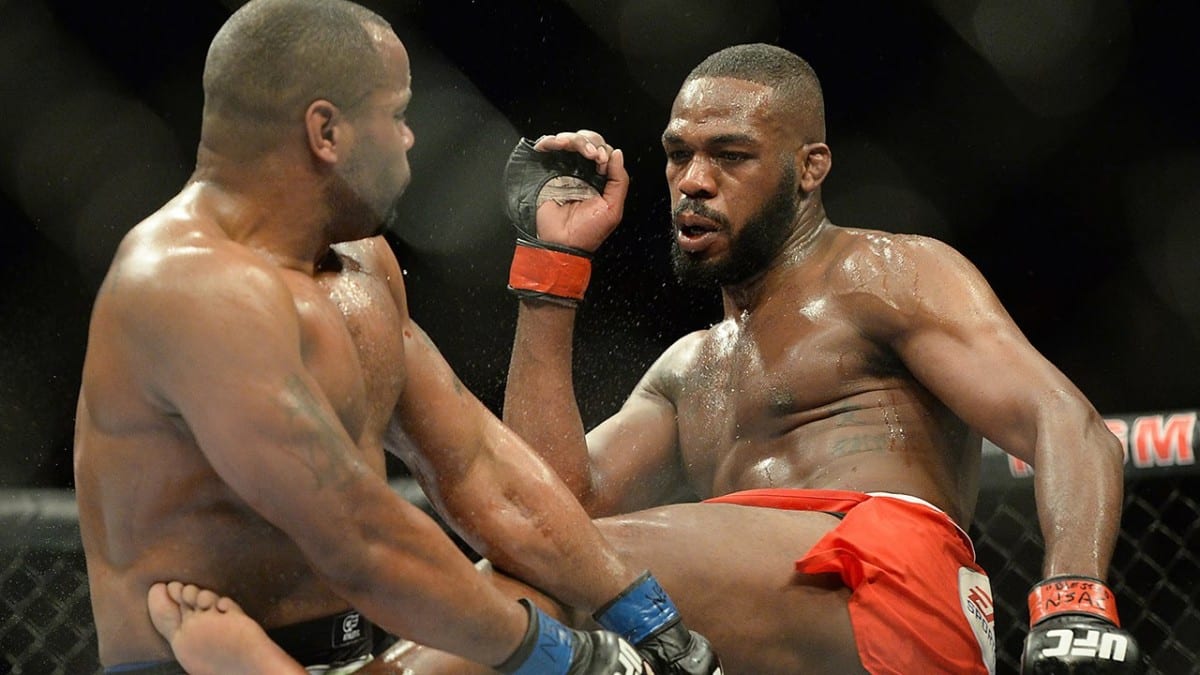 UFC president Dana White has confirmed on ESPN's Sports Center that Jon Jones will receive a shot at Daniel Cormier's light heavyweight title upon his return from suspension this summer "if he is ready".
Jones and Cormier were scheduled to face each other for the second time in the main event of UFC 200 last July but the bout was scrapped at the eleventh hour following a failed drugs test by Jones. With the suspension for that soon set to expire, it appears we are set for the second chapter of their rivalry.
The one caveat: Jones must be able to fight by July 29th.
"Cormier is available to fight on July 8th, but that time frame doesn't work for Jon Jones", White explained. "Cormier already told me he's willing to fight either Jones or Manuwa. If Jon Jones is ready to fight on July 29, we'll see the Jones versus Cormier rematch… finally."
The 'plan B' in this case is Jimi Manuwa. The Brit recently knocked out Corey Anderson in the first round of their UFC main event in London and has been stating his case for a title shot against 'DC'. It seems likely that Jones will be given the title match against Cormier should he want it, though if Jones wants a tune-up fight first the promotion will likely push ahead with Cormier vs. Manuwa.
As I mentioned on @SportsCenter, per Dana White, UFC ready to grant Jon Jones title shot July 29. If Jones wants tuneup, it's DC vs. Manuwa.

— Brett Okamoto (@bokamotoESPN) April 18, 2017
Meanwhile, White will face an interesting conundrum if indeed Cormier vs. Jones is booked next for the 205-pound title. Following Jones' litany of much-publicised troubles outside of the cage, and more specifically the falling apart of the UFC 200 main event against Cormier last year, White stated that he doesn't have faith in Jon Jones to headline a card given the amount that gets spent on promotion.
"If Jones fights, Jones is going to be a co-main event anyway", White said following UFC 210. "I'd put just about everybody ahead and make them the main event. I just don't have the faith right now that the fight's going to happen. I don't want to spend millions and millions of dollars again promoting a fight that doesn't happen."
That would leave the UFC in the unusual position of promoting the biggest fight they can possibly make in the light heavyweight division as a c0-main event to what would presumably be another title fight.
Another thing to note: the only fighter who Daniel Cormier says he would accept to fight as a co-main event to is a certain Conor McGregor. Something, as they say, has got to give.
Comments
comments