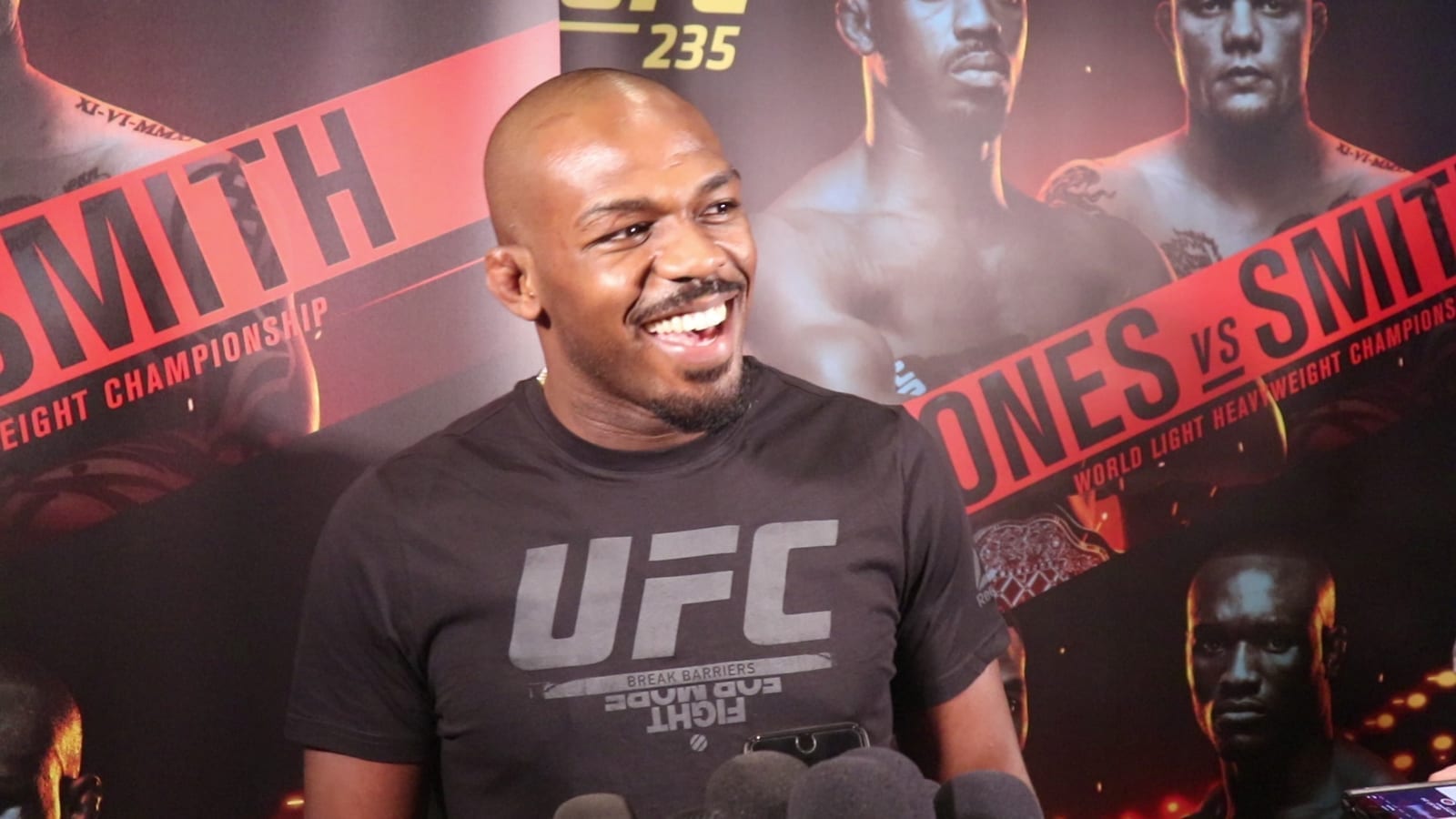 It's been just two days since Jon Jones announced he was vacating the UFC light heavyweight title, and already he has his eyes set on the next big thing.
While Dominick Reyes and Jan Blachowicz will meet later this year for the championship, Jones will instead look to the heavyweight division and the challenges that await him there. Should he finally make the move up in weight, it will likely be one of the largest attractions the UFC can currently play host to.
Certainly, Jones himself appears to be relishing the challenge — while simaltaneously diminishing those he's left behind at 205-pounds.
The now former champion has been particularly active on social media since Monday, responding to fans and discussing his future plans. While UFC president Dana White seems to be holding a Jones title shot until after Francis Ngannou meets Stipe Miocic in a rematch, Jones is clearly salivating at the big time fights he could find himself in.
"I've had only three close fights in the last decade, it's safe to say the light heavy weight division has been cleared. Now I enter the heavyweight division when it's at its all time best…" Jones wrote. "Balls others play with them, I have them."
Bro there's always going to be another guy waiting for his turn. I've been doing this shit for too long. I've been giving people a chance for over a decade, very few have come close, all has failed https://t.co/noxR9Glk57

— BONY (@JonnyBones) August 18, 2020
One man's trash is another man's treasure

— BONY (@JonnyBones) August 19, 2020
I've had only three close fights in the last decade, it's safe to say the light heavy weight division has been cleared. Now I enter the heavyweight division when it's at its all time best…

— BONY (@JonnyBones) August 19, 2020
Balls others play with them, I have them.

— BONY (@JonnyBones) August 19, 2020
–
Comments
comments