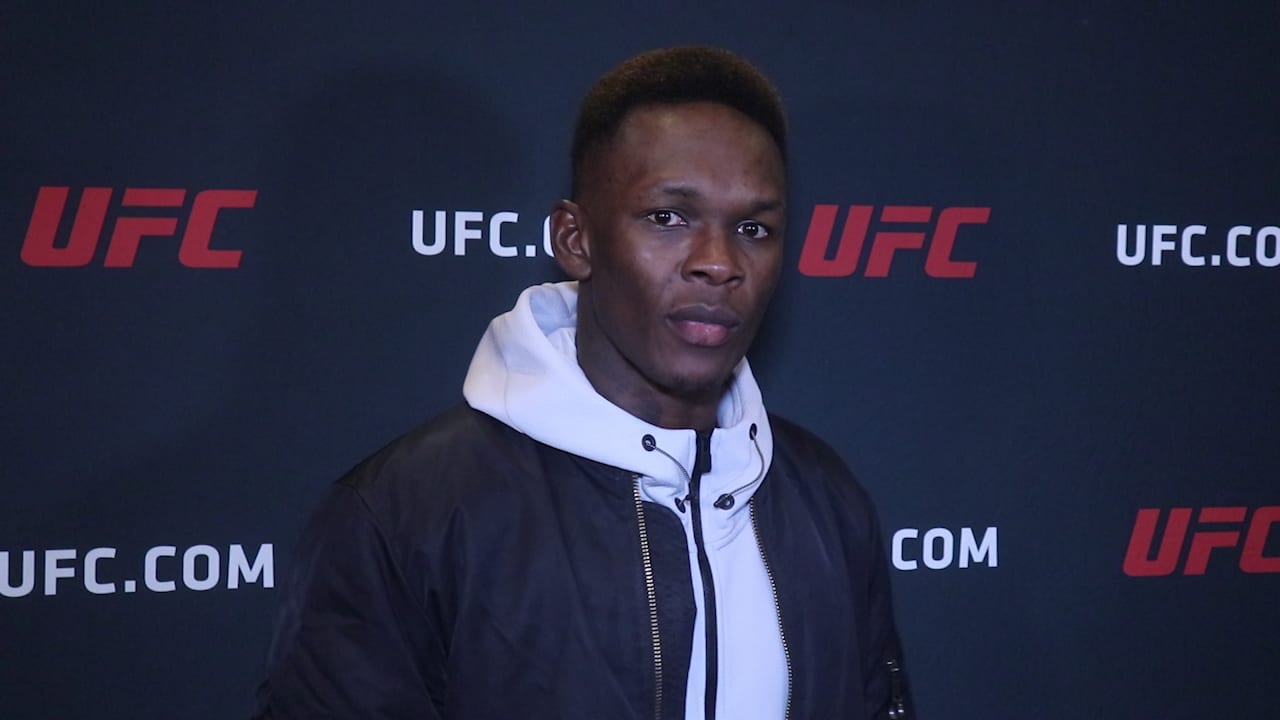 UFC middleweight champion Israel Adesanya isn't letting Jon Jones' recent suggestion that he is to move to heavyweight distract him from one of his stated aims.
Jones revealed this week that he was officially vacating the UFC's 205-pound title and spoke of moving to the heavyweight division to pursue a world title in a second weight class, potentially putting a pin in the balloon of talk — a lot of which came from both fighters — about a potential 'superfight' between the two champions.
However, and if Jones does indeed make his heavyweight debut, Adesanya says that he still foresees one day stepping into the cage with Jones despite there now potentially being two weight divisions which separate them.
"Go put some muscle on your fucking chopstick legs" – @stylebender on @jonnybones' move to heavyweight.

FULL: https://t.co/luyVLWbFb3 pic.twitter.com/UfugDdVsjm

— TheMacLife (@Maclifeofficial) August 19, 2020
Speaking to the media (including The Mac Life) late on Tuesday to promote his upcoming title defence against Paulo, he said: "Look how long it took him to move up to heavyweight. Finally. He was expecting me to do it straight away, but I hadn't defended my belt yet.
"I've defended my belt twice now, I'm going to defend it a few more times and then do what I set out to do. But, yeah, the pot calling the kettle black on his part. Go put some fucking muscle on your chopstick legs and go fucking fight Francis Ngannou and watch him break you. I hope he doesn't, though. Maybe he does. Who knows?"
And when asked as to whether he would move to heavyweight, Adesanya says that he has long considered that possibility already.
"One hundred percent. It doesn't change my plans," he said. "My plan is still going forward as planned. So, yeah, same thing."
Comments
comments