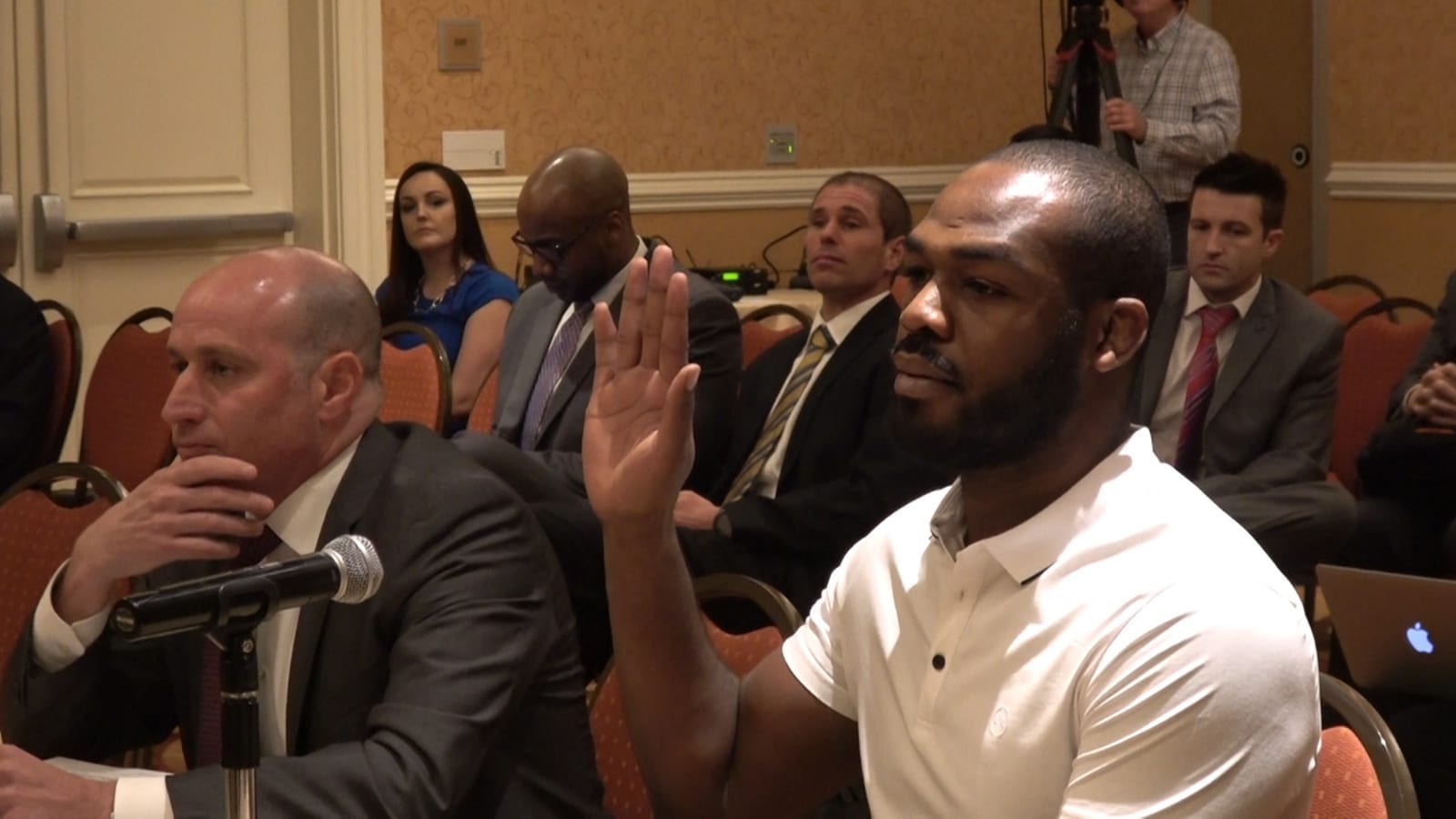 When Jon Jones was given a fifteen month suspension for his most recent drug controversy, plenty of fans and pundits were taken aback at what seemed a lenient sentence.
Upon further examination of the judgement, it was found Jones and USADA had come to an agreement for Jones to receive a reduced punishment of 30 months after a 'delivery of substantial assistance'. According to the UFC's anti-doping policy, that substantial assistance is "discovering or bringing forward an Anti-Doping Policy Violation" by another person that "results in a criminal or disciplinary body discovering or bringing forward a criminal offense or the breach of professional rules committed."
Essentially, the USADA code specifically labels 'substantial assistance' as meaning Jones had to pass on information by another person using banned substances.
As soon as that angle of the news came to light, Jones was immediately criticised by the MMA world as a snitch, with some accusing him of throwing his own team members under the bus to help save his own reputation. According to his manager Malki Kawa though, that is an unfair label that should be ignored.
"I'm not going to get into the details of that, because what I'd be doing by doing that is giving more credence to the people who started those rumors," Kawa said, speaking on The Ariel Helwani MMA Show. "Jon's going to end up doing an interview very soon, and Jon can sit there and explain everything that happened in this whole thing, me coming out — I can just tell you without a shadow of a doubt, Jon did not tell on any teammate, did not tell on anyone in MMA. Jon did not do anything these people are saying he did. So all this he's a snitch and all this stuff, I can tell you right now, put it to bed, he did not do that.
"There's other things that took place in here. There's things Jon did with himself, there's things USADA and the arbitrator and everyone involved got from Jon about Jon that they never had before. There's a lot of things that they took into consideration. … 1000% false."
Unfortunately for Kawa, however, it seems his interpretation of the deal between his client and USADA is incorrect. Shortly after Kawa's comments, USADA released a statement to MMAJunkie, confirming the details of the USADA code (rule 10.6.1.1 specifically), and what is expected of Jones going forward.
"Importantly, if the athlete or support personnel fails to continue to cooperate and provide credible substantial assistance, USADA will reinstate the original sanction," Eurich said. "These rules set out in 10.6.1.1 are crystal clear, and if they are not met, an individual would not be considered for a reduction based on substantial assistance."
Should Jones fail to meet the standards of the agreement, the 30 months he had removed from his suspension would be reinstated.
Comments
comments