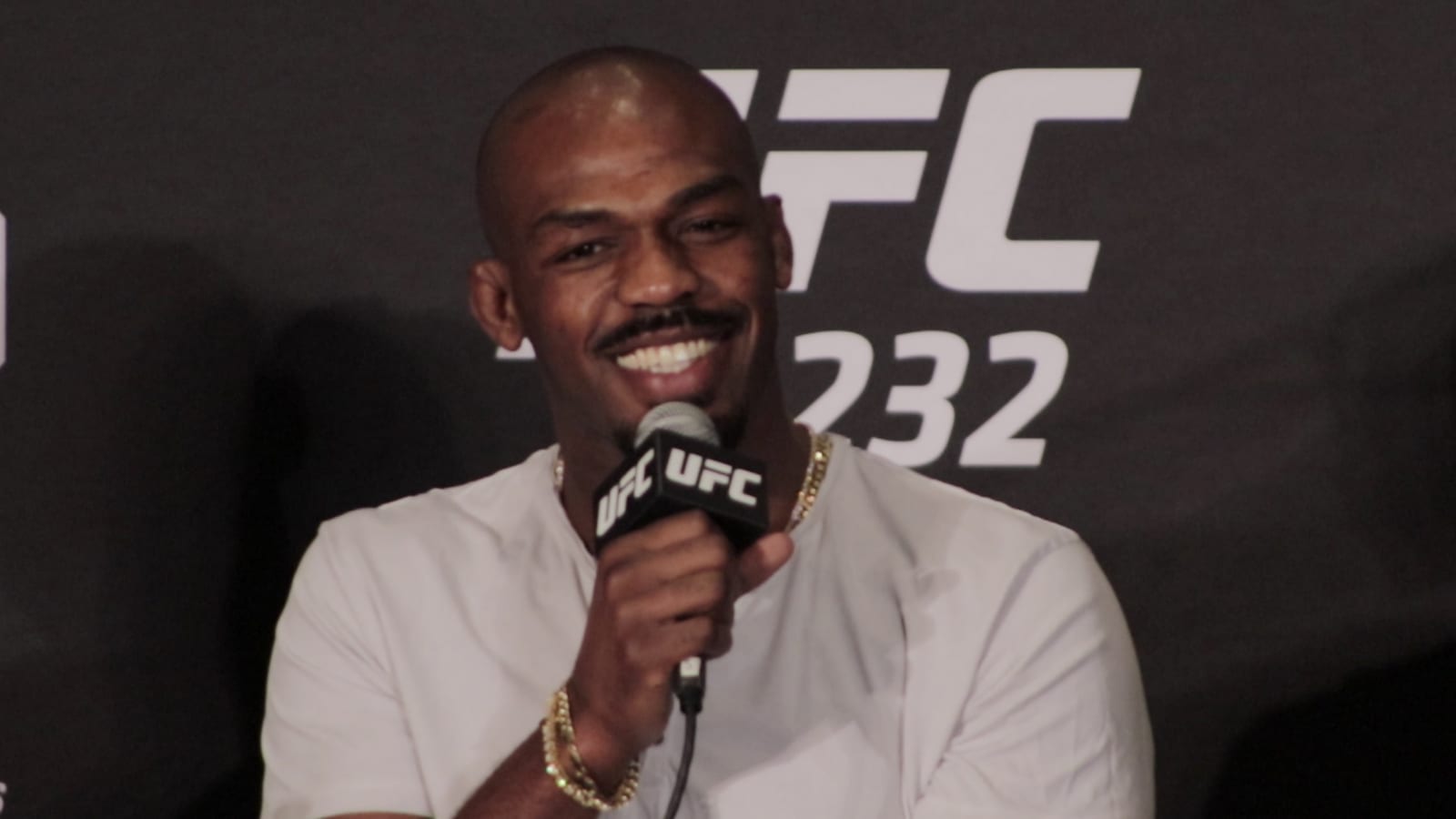 If Stipe Miocic doesn't want to meet Francis Ngannou next time he fights, then Jon Jones has an alternative idea.
Last week, Miocic responded to a fan question with apparent disinterest in a rematch with Ngnanou, who he defeated via judges' decision in 2018. Apparently, Jones, who is currently on the sidelines as he prepares for a long-awaited move to heavyweight, saw Miocic's reservations and feels they may as well just cut to the chase.
"Stipe doesn't want to fight Francis again because the first fight really wasn't close," Jones wrote. "Looking at it from Stipe's point of view, fighting Francis again is definitely more of a lose situation than a win. Stipe asked for a new challenge, why not fight the light heavyweight goat? Besides we're way closer in size. What's more exciting than that? By the time he heals up my body weight should be right where it needs to be. This fight lines up perfectly.
"Stipe versus Francis is high risk low reward. Stipe versus myself actually makes a lot of sense for both of us. Now you actually have a super fight. Stipe loses the fight is gone."
Stipe doesn't want to fight Francis again because the first fight really wasn't close

— BONY (@JonnyBones) August 31, 2020
Looking at it from Stipe's point of view, fighting Francis again is definitely more of a lose situation than a win.

— BONY (@JonnyBones) August 31, 2020
Stipe asked for a new challenge, why not fight the light heavyweight goat? Besides we're way closer in size. What's more exciting than that?

— BONY (@JonnyBones) August 31, 2020
By the time he heals up my body weight should be right where it needs to be. This fight lines up perfectly

— BONY (@JonnyBones) August 31, 2020
Stipe versus Francis is high risk low reward. Stipe versus myself actually makes a lot of sense for both of us. Now you actually have a super fight. Stipe loses the fight is gone

— BONY (@JonnyBones) August 31, 2020
–
Comments
comments