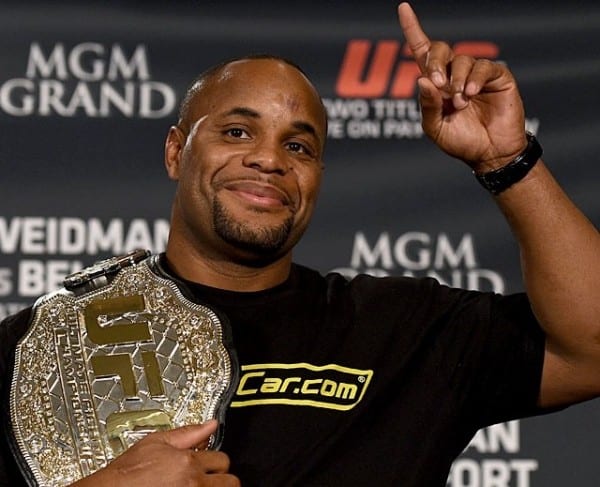 Daniel Cormier has confirmed his intention to walk away from fighting after his loss to Stipe Miocic.
Cormier challenged Miocic for the UFC heavyweight title, but came up short via a judges decision over the course of five rounds. Prior to the contest, Cormier had been adamant that, regardless of a win or loss, it would be his last occasion in the cage. That said, we have so often seen fighters walk back such statements, it felt as if there were a chance Cormier could be tempted to compete again.
According to the former champion himself, that's not the case.
"Am I done fighting?" Cormier said, speaking on his podcast with Ariel Helwani. "Yeah, I'm not gonna fight anymore. I was talking to Joe Rogan after the fight and I told him my interest was fighting for championships and I can't imagine with a loss I would be fighting for a belt again. I've lost two fights in a row for the first time in my career. You got to understand when it's time, and the reality is — part of the reason I got hit with that right hand by stipe is because I'm older. You can't fight father time.
"… I still believe I can beat Stipe Miocic, but every day that passes it doesn't work in my favour."
"I'm not gonna fight anymore… I feel like I'm closing the door shut on this thing."@dc_mma reiterates his retirement, saying he plans to remove himself from the USADA testing pool. pic.twitter.com/yTIotPI2oM

— ESPN MMA (@espnmma) August 31, 2020
Cormier says he intends to leave the USADA (the UFC's anti-doping partner) testing pool in the upcoming days, at which point his retirement will be all but ensured.
Comments
comments