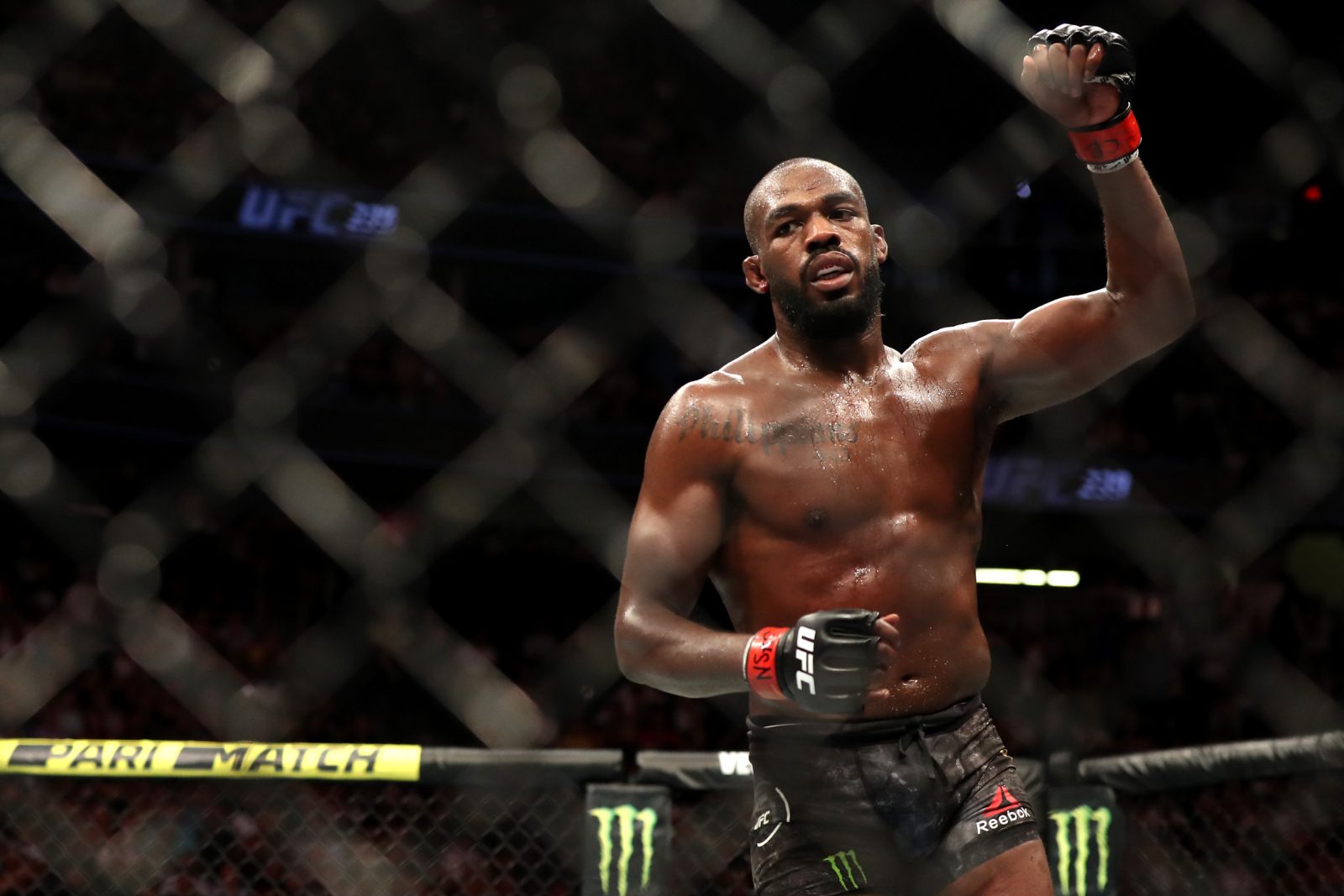 Jon Jones' reign as the UFC's heavyweight title might be a short one.
The former longtime light heavyweight champion returned to the cage earlier this year after an extended hiatus, where he won the then-vacant UFC heavyweight championship with a first-round guillotine choke submission against France's Ciryl Gane. The fight added him to an exclusive list of fighters who have won world titles across two different weight divisions in the UFC — but according to comments made in a recent interview, Jones might not be too far away from hanging up his gloves.
The 35-year-old is expected to fight former champion Stipe Miocic in his first title defence, likely in New York later this year. But after that? He says if Francis Ngannou isn't coming back, well, neither is he.
"I feel like the Stipe fight will be plenty for me," Jones said to Fox Sports Australia, as noted by MMA Fighting. ""I really don't feel like I have much to prove after beating Stipe Miocic. I've been in the game a long time, and in fighter years, I'm an old guy.
"I've got some small injuries and I just really want to be around — I want to be around for my family, I want to be around for my kids, I want to be able to play with my kids and have a good head on my shoulders, and joints that work. So yeah, I can see it coming to an end really soon."
That said, though, if the man who he succeeded as UFC heavyweight champion can find some sort of common ground in renewed contract talks with Dana White, that might be worth sticking around for.
"I do believe a Francis Ngannou fight would be worth entertaining not retiring," Jones said. "I think a Francis fight would come with some serious revenue, and that would make it worth my while. Francis is a former champion, he's pretty damn popular and across the world. It would bring in a lot of money, and for that, I'd be willing to come back."
Comments
comments