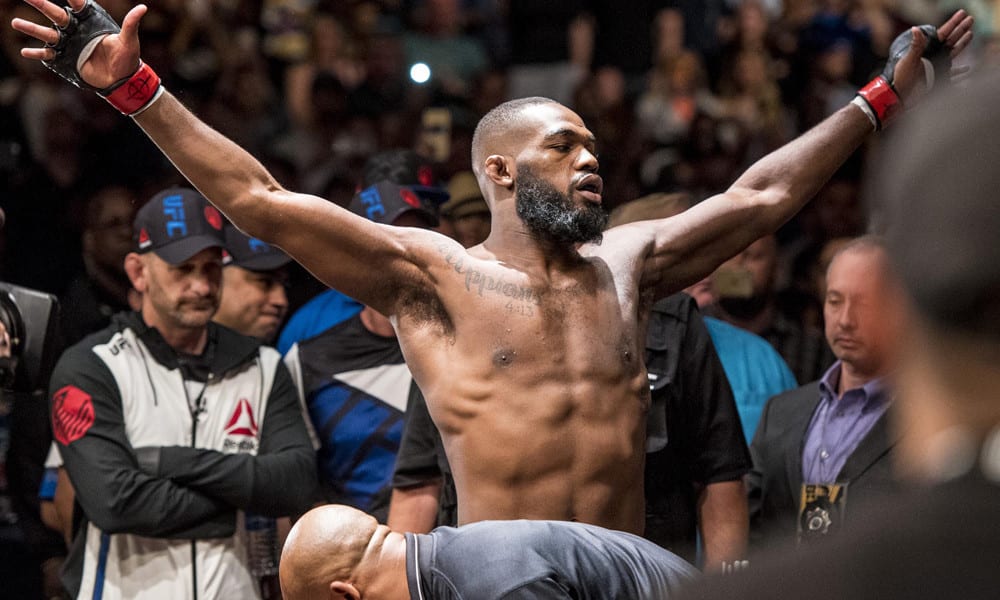 Conor McGregor's influence on the fight game continues to be felt.
With this month's historic bout between Conor McGregor and Floyd Mayweather dominating the world of combat sports, several other fighters have acknowledged that they are now following the Dubliner's path in attempting to negotiate lucrative contests of their own and Jon Jones admits he is one of them.
Following his UFC 214 victory against Daniel Cormier, Jones issued a challenge to former UFC heavyweight champion and current member of the WWE roster Brock Lesnar. At 40 years old, Lesnar's mixed martial arts sell-by date is fast approaching but he remains one of the biggest draws in the game. A potential bout with Jones would likely be one of the biggest events that the UFC could currently promote and Jones seems intent on at least trying to make it happen.
In an interview with the Jim and Sam Show, Jones spoke of how Conor McGregor's pursuit of Floyd Mayweather has opened a door for Jones to pursue the biggest fights.
"It's a big money fight," Jones said of a date with Lesnar. "I think I was inspired by Conor McGregor, to be honest with you. To just dare and to reach, reach higher. Me versus Brock Lesnar is somewhat equivalent to Mayweather and McGregor. A lot of people would assume that I would lose that fight. Brock Lesnar is super athletic. He was a Division I national wrestling champion. Yeah he's older but he's just a freak. He's a rare talent. I don't know what the betting odds would be on that one.
"It's just like, do the impossible. Be the David and Goliath story just the same way McGregor dares to compete against Floyd Mayweather. You know what, if you come up short, at least you have more balls than the average American that even step in there. But if you win, the glory that comes with beating a Floyd Mayweather or beating a Brock Lesnar, it's huge."
Of course, several stumbling blocks are in the way of the UFC making the Jones vs. Lesnar bout a reality. Chief of which, Lesnar is still under contract with the WWE until next April (though this didn't stop his UFC 200 bout with Mark Hunt) as well as the 6-month term in which Lesnar would have to comply with the USADA drug-testing code before becoming eligible to compete.
But with the era of 'big money' fights now apparently the norm, it's difficult to see how Jones, Lesnar and the UFC could ignore what would likely be a massive financial windfall for all parties.
Comments
comments