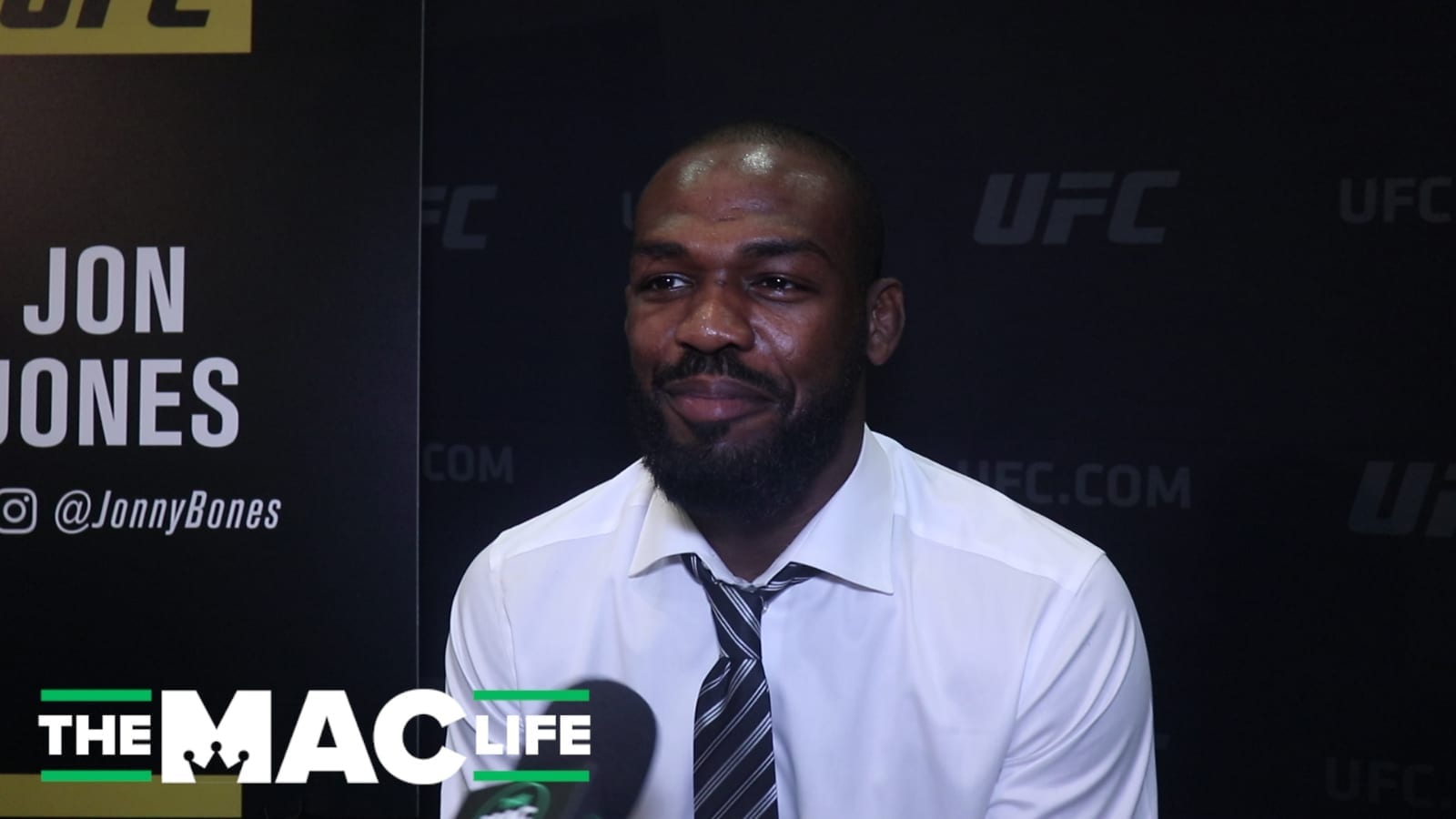 Jon Jones has a couple of options for his next title defense.
Dominick Reyes just had the best win of his career over former UFC middleweight champion Chris Weidman. Johnnie Walker has been smashing people in seconds, and either he or Corey Anderson, who has a beef with Jones, could walk out of UFC 244 as a front runner.
Then, a rematch with Thiago Santos could get attention, with Jones getting a split decision over him earlier this year. Or even Anthony Smith, who maintains he has learned the secret to beating Jones after spending 25 minutes in the Octagon with him.
And yet… none appear to be grabbing the light heavyweight champion's interest.
Jones took to his social media earlier today to give something of a state of address. While he did throw a barb towards Reyes, it seems Jones has his eyes on bigger names, bigger fights and… well, bigger men.
Many have talk shit, all have fallen. You will do the same

— Jon Bones Jones (@JonnyBones) October 19, 2019
Lol that wasn't meant for you guys, that was for my boy Dominic https://t.co/zSCfOgOq87

— Jon Bones Jones (@JonnyBones) October 19, 2019
Dude kicked up his level of shit talking after his coach said I'm too mean. No need for me to engage anymore. Already won that one https://t.co/kIHZpxVMYV

— Jon Bones Jones (@JonnyBones) October 19, 2019
I should just wait for the winner of DC and Stipe? Let these light heavies figure out who's going to present the best challenge https://t.co/PfTK5LxrJN

— Jon Bones Jones (@JonnyBones) October 19, 2019
Probably going to need a few months to pack on some muscle anyway

— Jon Bones Jones (@JonnyBones) October 19, 2019
Yea sure, there's always going to be some next guy https://t.co/F0IDGq1aJO

— Jon Bones Jones (@JonnyBones) October 19, 2019
–
Comments
comments