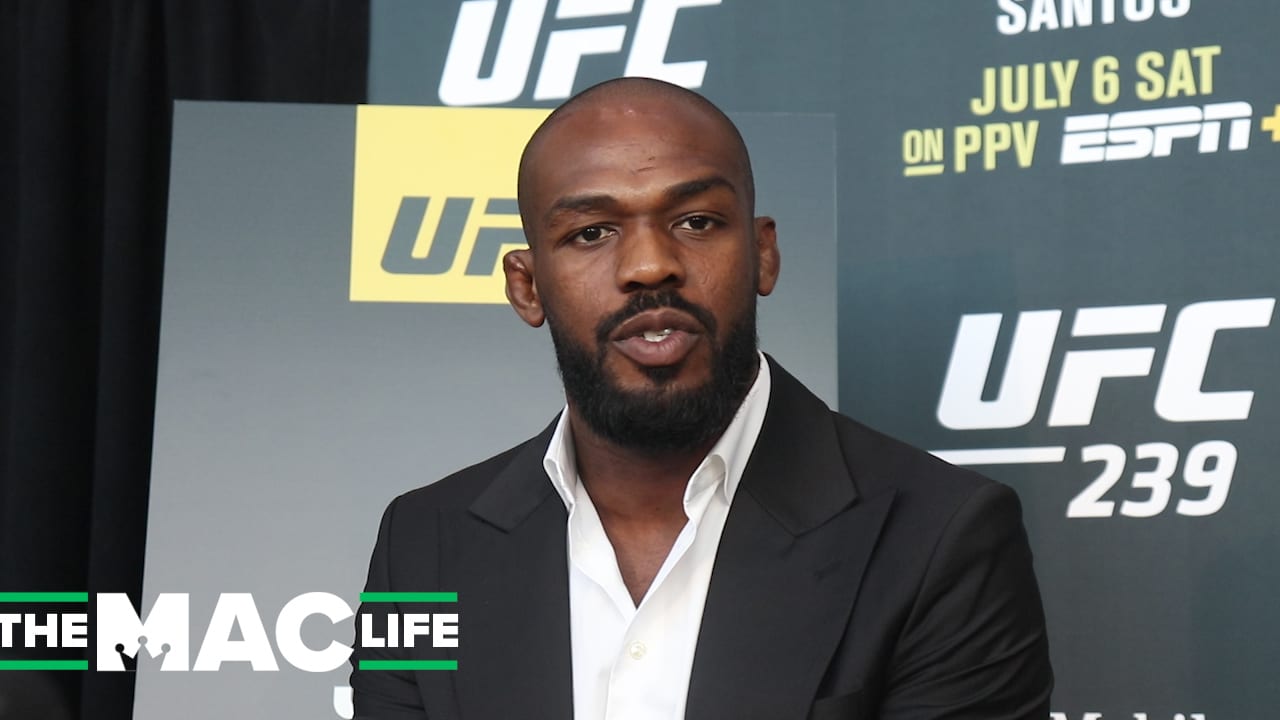 His defeat to Jan Blachowicz at the recent UFC 259 put paid to any talk of Israel Adesanya moving to heavyweight in pursuit of Jon Jones, but that doesn't mean the heat between the two fighters has been extinguished.
UFC middleweight champion Adesanya was defeated by unanimous decision by Polish 205-pound champ Blachowicz in Las Vegas earlier this month but had the result gone the other way, talk was amping up that a superfight between the two warring fighters could be arranged — but now with that possibility seeming as far away as ever, Adesanya's coach Eugene Bareman says that Jones doesn't deserve the opportunity anyway.
"Once you cheat… Jon Jones is about as irrelevant as T.J. Dillashaw," Bareman said to Submission Radio via MMA Fighting. "It's like, to me they don't exist. Is anything that T.J. Dillashaw did in the past relevant now that he's cheated? No. No. It's not any different for Jon Jones, so you can't talk to me about Jon Jones. I have a particular opinion and that isn't shared by the rest of the world.
"At the moment the greatest 205er is Jan Błachowicz. There's no one else. There's no one else as great as him."
Bareman's statement references the spate of drug-test woes that Jones has experienced throughout his UFC run to date, despite the fighter himself denying any allegations of misdeeds.
"This fight had nothing to do with Jon Jones," Bareman added. "The choice to take it had zero to do with Jon Jones. Jon Jones, that fight hasn't fizzled away. Jon Jones is a businessman. Jon Jones understands how the pay-per-view market works and he understands where the money is, and that's why this fight doesn't fizzle away. Because at the end of the day, if it makes money, it makes sense. And Jon knows who the biggest star in the sport is at the moment and who can get him paid the most. That is why the fight won't fizzle out.
"So Jon's gonna—If he hasn't already, I'm sure he's probably been on social media and gone through all the antics that he usually does, but at the end of the day, the facts are the facts. The fight doesn't fizzle out, because they're the biggest guys in the sport and they bring in the most money and that's why the fight still exists."
Jones seemed to take some personal vindication in Adesanya's inability to claim the light heavyweight world title which Jones held for a large part of the last decade — and these latest statements from Bareman indicate that this particular war of words isn't going away anytime soon.
Comments
comments