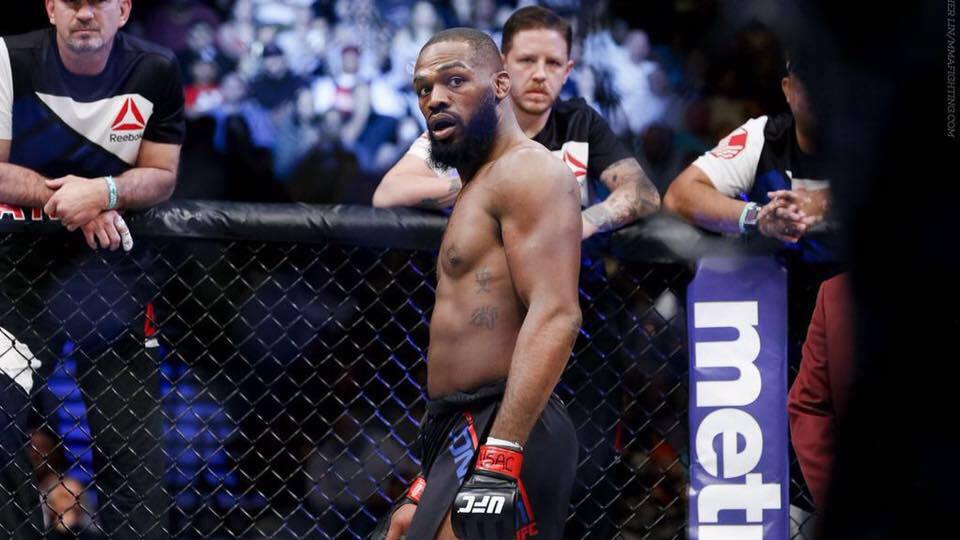 At the moment, Daniel Cormier is ranked at number one of the UFC's pound-for-pound rankings.
The rank, as voted on by various journalists in mixed martial arts, no doubt comes from his success at 205-pounds and subsequent move to heavyweight where he defeated Stipe Miocic, the most winningest heavyweight champ of all time.
As is always the case with pound-for-pound talk, however, his status as number one is in dispute — and not just by fans.
On Tuesday, Cormier's rival and light heavyweight champion Jon Jones took to his social media to ask viewers how Cormier could be ranked above him after Jones has defeated him in the Octagon on two occasions.
"Double tap if the ending of this video confused the hell out of you. I mean the first time I fought DC I beat him unanimously. This ranking system can't be based off straight up skills, wins and resume. Politics I guess. Whoever is ahead of the @UFC rating system needs to slap themselves for this lol," Jones wrote.
Jones defeated Cormier via unanimous decision the first time they met, and knocked him out the second time, although that contest was eventually overturned after Jones failed a drugs test.
Cormier is set to fight Miocic once again next weekend, and should he leave that contest victorious, signs are pointing to a third fight with Cormier later this year.
–
Comments
comments