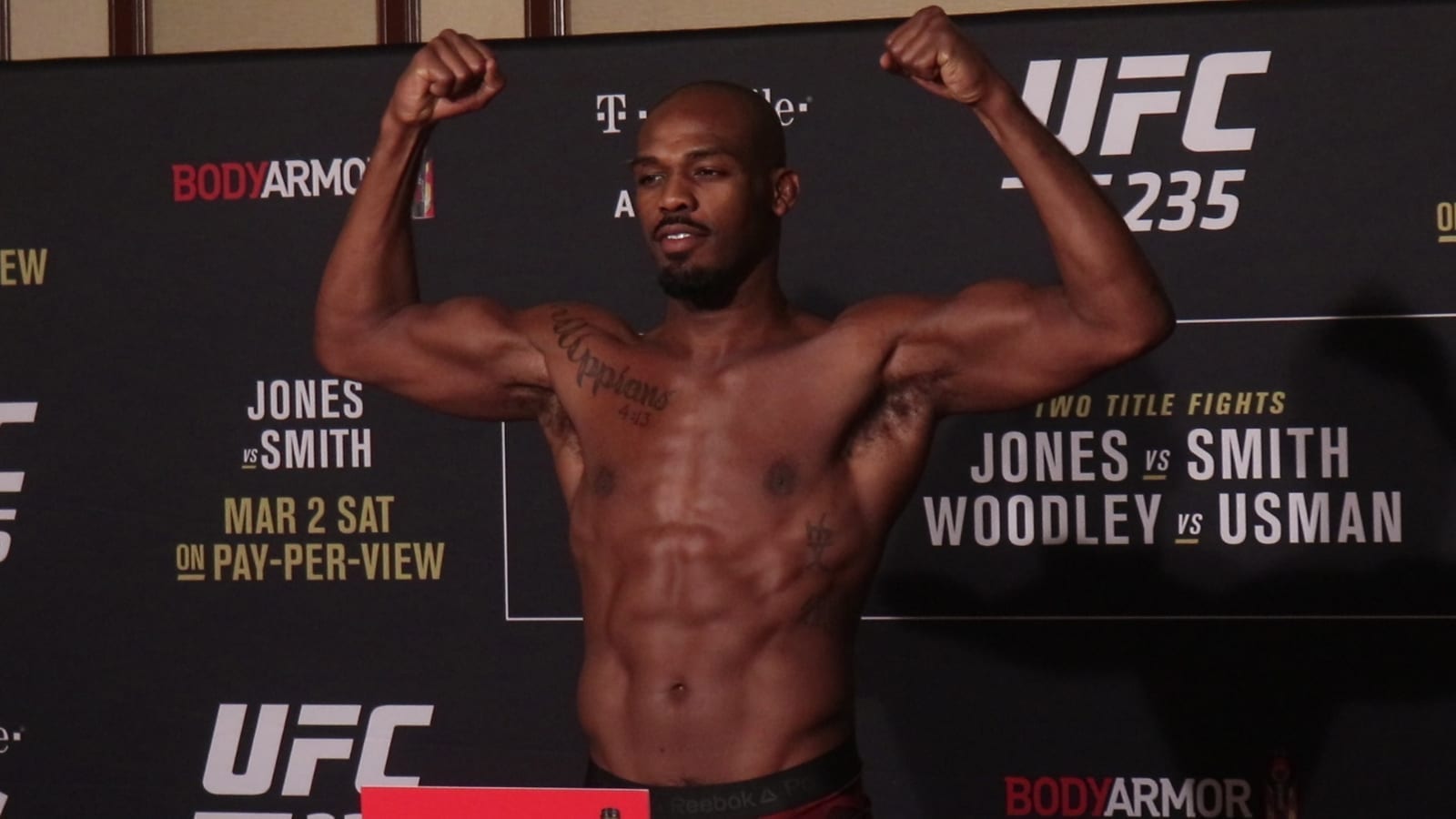 Israel Adesanya has yet to claim his first world title in the UFC, but already he has other champions eyeing his talents.
And not just any champion either. The man many consider to be the best fighter alive today, UFC light heavyweight champion Jon Jones.
Earlier this year, Jones said he believed he and Adesanya, who fights Kelvin Gastelum for the interim middleweight title tomorrow, would eventually cross paths in the Octagon. Adesanya shared his views, posting screenshots of him and his coaches discussing a fight with Jones and how they would dethrone the goliath.
Then, during an interview with TMZ yesterday, Adesanya admitted a fight with Jones "tickled his loins" and that his win over Anderson Silva already proved he could tangle with the best of the best in MMA.
"I like that fight, and I like challenges," Adesanya said of Jones. "He's the G.O.A.T. right now, right? I already killed one G.O.A.T., and I'm hunting the next. I still gotta run through all these middleweights first. We'll focus on that later on. That's just a little teaser. Later on, we'll talk about that."
Evidently, Jones caught wind of those comments, and took time out on twitter to remind the middleweight who Jones considers boss.
If you think you killed 44 yr old Anderson, you didn't. I'm not really sure what fight you've been watching. You got past the legendary GOAT, now come fuck with the King of the jungle. I'll make you call me daddy by the third.

— Jon Bones Jones (@JonnyBones) April 12, 2019
If you think you killed 44 yr old Anderson, you didn't," Jones wrote. "I'm not really sure what fight you've been watching. You got past the legendary GOAT, now come fuck with the King of the jungle. I'll make you call me daddy by the third."
Comments
comments