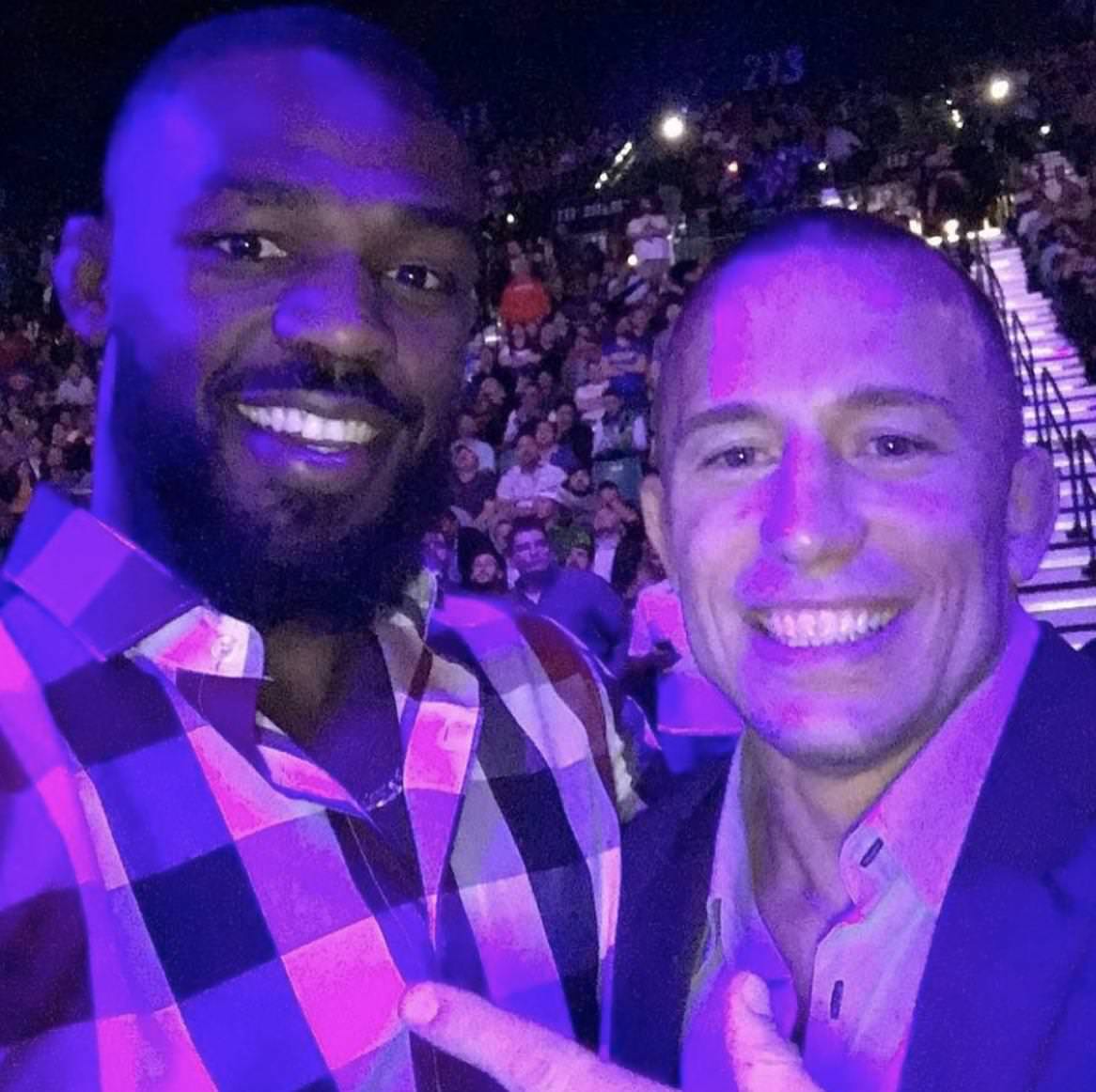 Earlier this week, Georges St-Pierre suggested any fighters with performance enhancing drugs near their record should be removed from the conversation of who is the greatest of all time. After hearing the quotes, Jon Jones took umbrage.
St-Pierre had spoke with MMA Fighting about the effects of performance enhancing drugs on fighters, stating they can improve far more than the physicality of an athletes ability, and shared his belief that steroids could also strengthen the mental game as well.
"Also, not only the physique, it changes the mind of the person," St-Pierre said. "So with people, they think it's only affecting strength and conditioning and stuff like that. No, it doesn't. It's not only recuperation — it changes the person entirely. It makes him a better athlete. And yes, I think they should be removed from the [GOAT discussion].
"It's very hard to say that because a lot of people, they work hard. We know if they got caught once or twice, but we don't know if they're all taking it for all of their life or not, so it's a hard topic to say. It's not black or white. It's grey."
For Jones, those comments felt like a jibe at his recent deal with USADA which has the former light heavyweight champion will be able to fight by the end of this month. According to him, St-Pierre is talking 'foolishness'.
"It sucks when you have to hear someone you've always shown respect to sit and talk foolishness. But that's the nature of the game these days," Jones wrote on Instagram. "Saying steroids change more than physical performance. "Make you more creative and hungry". Do you know how crazy that sounds? I guess brain damage is real out here.
"Saying PED metabolites threw a kick? Come on man. It's called training and identifying a weakness. So much in fact I told him to his face it was coming and then landed it. That's called execution. How about rather than campaigning for GOAT status you get in there and dominate your next fight. I've had nothing but respect for you over all these years. Don't change that now. You're better than this."
–
Comments
comments