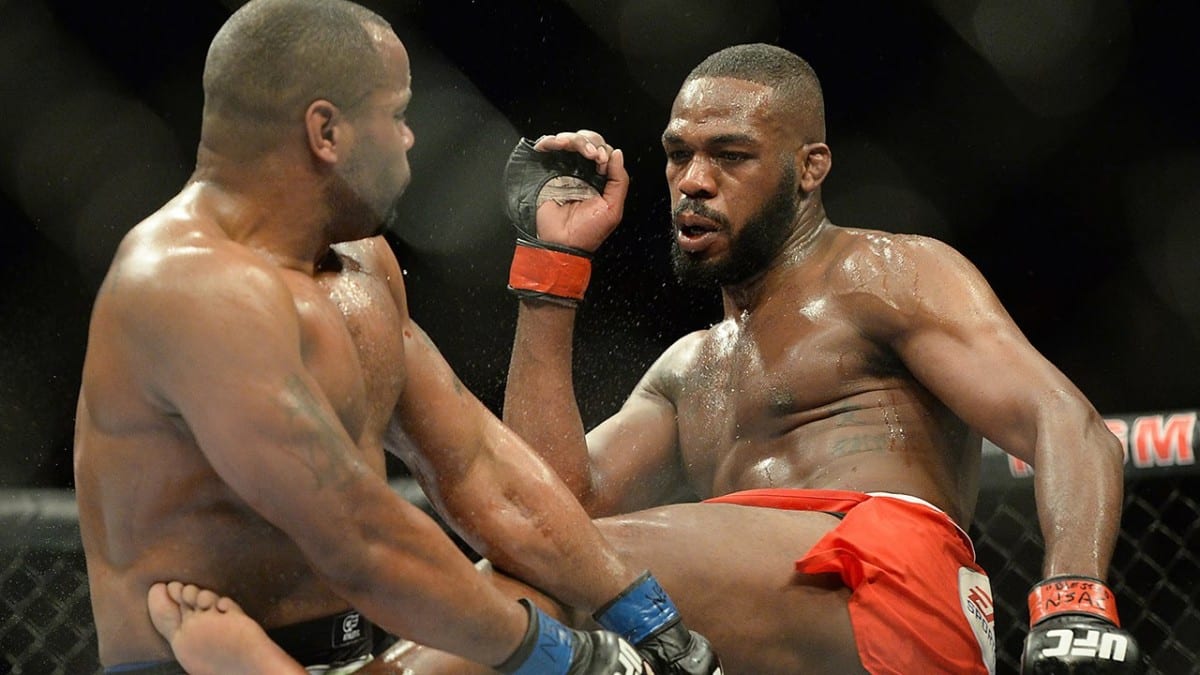 With a little over six weeks separating us from the much-anticipated rematch between Daniel Cormier and Jon Jones, it seems as if the sparring has begun very much in earnest on social media.
Neither fighter appears willing to cede an inch of ground in the online sphere to their rival. Cormier joined in on the latest salvo fired from mutual rival Alexander Gustafsson who suggested on a recent edition of The MMA Hour that he suspects Jones had abused performance enhancing drugs ahead of their bout, with the current champion adding to MMA pundit Colin Cowherd that he thinks it is likely that Jones was 'clean' for his most recent fight against Ovince St. Preux in April of last year but didn't like the results.
"I think he fought this last guy Ovince Saint Preux clean, and didn't like the way he felt, and tried to do something again, dirty, and he got caught," Cormier alleged as the reason for Jones' failed test prior to their scheduled UFC 200 match last summer. Jones was eventually replaced by Anderson Silva, whom Cormier defeated by judges' decision.
Not being the type to let his rival get one over on him, Jones took to his Twitter account to emphatically dispel those notions.
Imagine having so much power over a man that he thinks your abilities are supernatural

— Jon Bones Jones (@JonnyBones) June 8, 2017
The difference between you and I. I've punished the motherfuckers I thought were on steroids. You protect your pride with lies

— Jon Bones Jones (@JonnyBones) June 8, 2017
Jones has consitently maintained his innocence regarding the PED allegations against him, saying that they were the result of a sexual performance pill he was taking — though he was still mandated to serve a suspension which expires this summer ahead of the DC vs. Bones rematch.
Given the sheer animosity that exists between these two fighters, arguably the two finest light heavyweights of all time, you can expect a LOT more public disagreements (to put it lightly) between the pair in the coming weeks.
Comments
comments