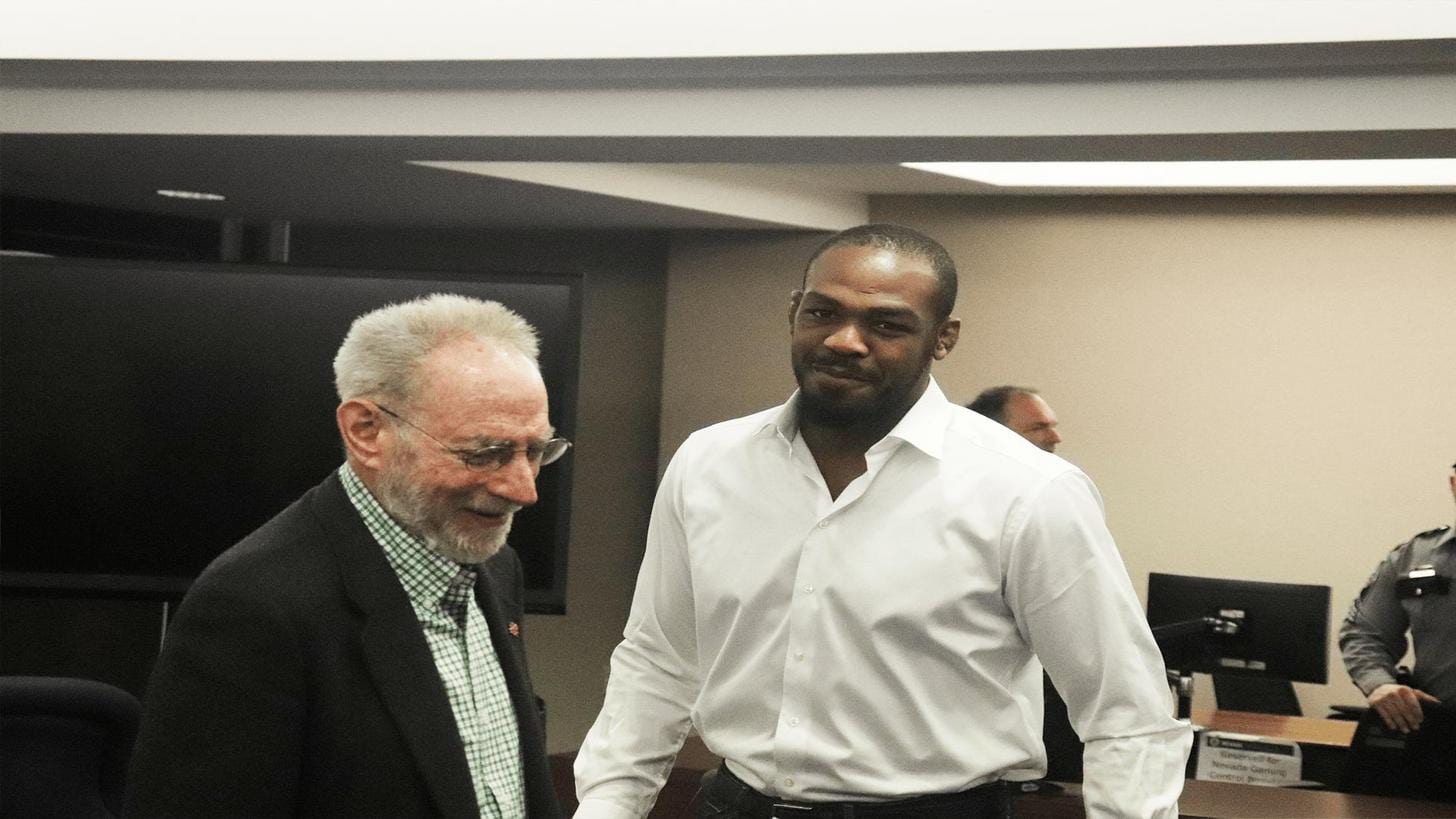 Jon Jones has, after a lengthy hearing, been once again been licensed to compete in the State of Nevada.
Jones appeared in front of the Nevada State Athletic Commission this morning so as his application for a combat sports license could be discussed. It came after Jones' was originally set to compete in Las Vegas last month, only for a number of his pre-fight drug tests were found to have minimal traces of Turinabol.
While those traces were established by USADA to be left over from his previous drug test failure in 2017, the NSAC refused to license him in time for December 29's UFC 232 without a proper hearing. As such, the UFC made the unprecedented decision to move an entire event from one state to another, hosting the event in Los Angeles, where Jones defeated Alexander Gustafsson.
Today, that hearing finally took place, and after a number of experts were consulted on the 'pulsing' phenomenon and small amounts of Turinabol, the NSAC decided to grant Jones a license. He will now be able to compete in Las Vegas at UFC 235 on March 2, and will likely appear at a press conference in the city this Thursday.
As part of his application for a license, Jones agreed to continue undergoing VADA testing as his career proceeds, meaning he can now be tested for illegal substances by VADA, USADA and the Nevada commission. He will be tested regularly up to fight night, and providing he doesn't exceed picogram levels of Turinabol, will be free to compete.
Chairman Anthony Marnell III said he was okay with licensing Jones so long as the UFC light heavyweight champion was tested roughly twice a month for the entire of 2019. He also labeled the verdict granted to Jones a 'one fight license'. Marnell also said that should Jones not continue with the regular testing, and should he fail to do so, Jones could likely see himself never licensed in Nevada again.
Comments
comments