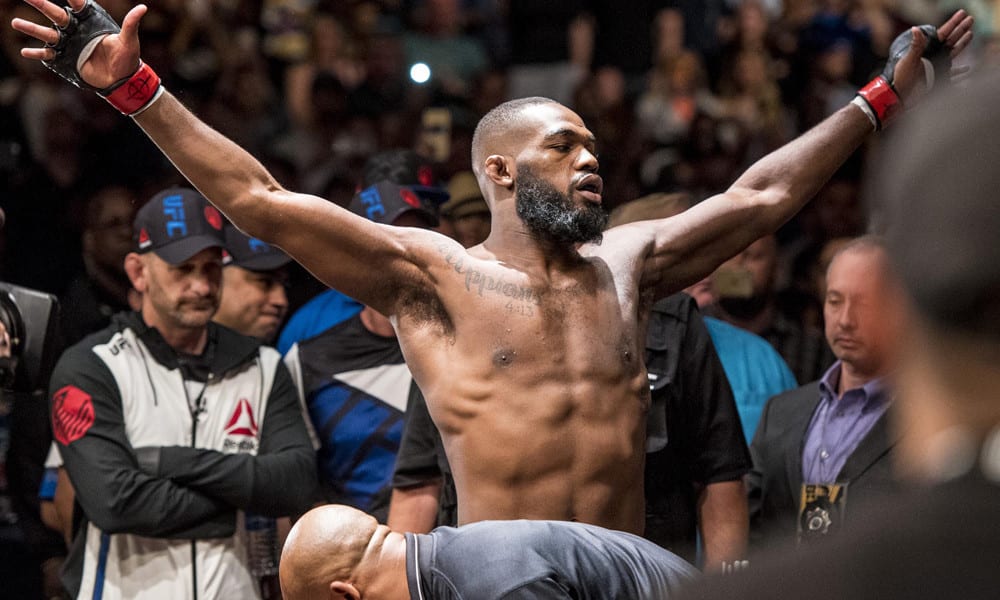 If you thought Jon Jones' current enforced exile from mixed martial arts would make him any less sure of his own abilities, you thought wrong.
The former UFC light heavyweight champion is awaiting to hear a verdict from the UFC's anti-doping partner USADA after failing a drugs test for the steroid Turinabol last year.
But despite the latest controversy — and despite the fact he could face a lengthy stay on the sidelines — Jones clearly feels the 205-pound division remains his to rule over. After a fan contacted him on social media to say, "the belt will always be yours," Jones responded that he didn't need the physical title to be considered the best.
Thanks brother, yeah I know I don't need to hold that belt to be the champion. Sure the whole top five knows that too https://t.co/6UfzdcX0Nr

— Jon Bones Jones (@JonnyBones) May 30, 2018
"I don't need the physical belt or even to be in the rankings to know that I am the champion," he continued in a tweet that has been deleted (H/T MMAJunkie). "It's something I feel in my heart, I know what I've done. I know what I'm going to do"
Jones failed his test in August, 2017. In February of this year, the pound-for-pound great appeared in front of the California State Athletic Commission, where he was fined and his license to fight was revoked.
Comments
comments