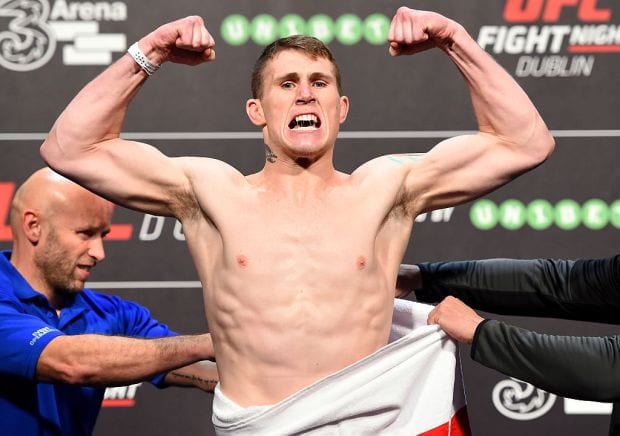 When it comes to fights as close as the UFC Liverpool main event was last Sunday, somebody is g0ing to be disappointed the official decision is real aloud.
Ultimately it was the hometown fighter, Darren Till, who was awarded the victory against Stephen Thompson which led to some accusations of 'home cooking', or in other words the judges having a bias towards the local favourite.
Wonderboy appears to agree. Speaking on Tuesday's edition of The MMA Hour on MMA Fighting, the American suggested that it was a "possibility" that the judges were swayed by the raucous crowd support for Till.
"I'd like to think of the judges as being professional and focusing on the fight and not what the fans are doing," Thompson said. "People were saying that every time a punch would whiff by you — not even make contact — the crowd was going crazy. I don't know. That could be a possibility, yeah."
Till, upon hearing these words, offered to attempt to make it right.
"You've got all these experts out here saying this, saying that, because it was in Liverpool," he said later. "If anyone wants me to go to America and fight Stephen again, [and] Stephen definitely wants it and he's not injured, I can do that as soon as possible, that rematch."
Whatever happens it will likely be some time before Till can contend for the welterweight title he craves. Colby Covington and Rafael Dos Anjos are set to contend for the division's interim title this summer, with the winner being the presumptive next opponent for current 170-pound champion Tyron Woodley upon his return from injury, also understood to be this summer.
The fight most likely for Till next, from a rankings perspective, is Kamaru Usman who defeated Demian Maia earlier this month — his seventh successive victory in the organisation.
Comments
comments