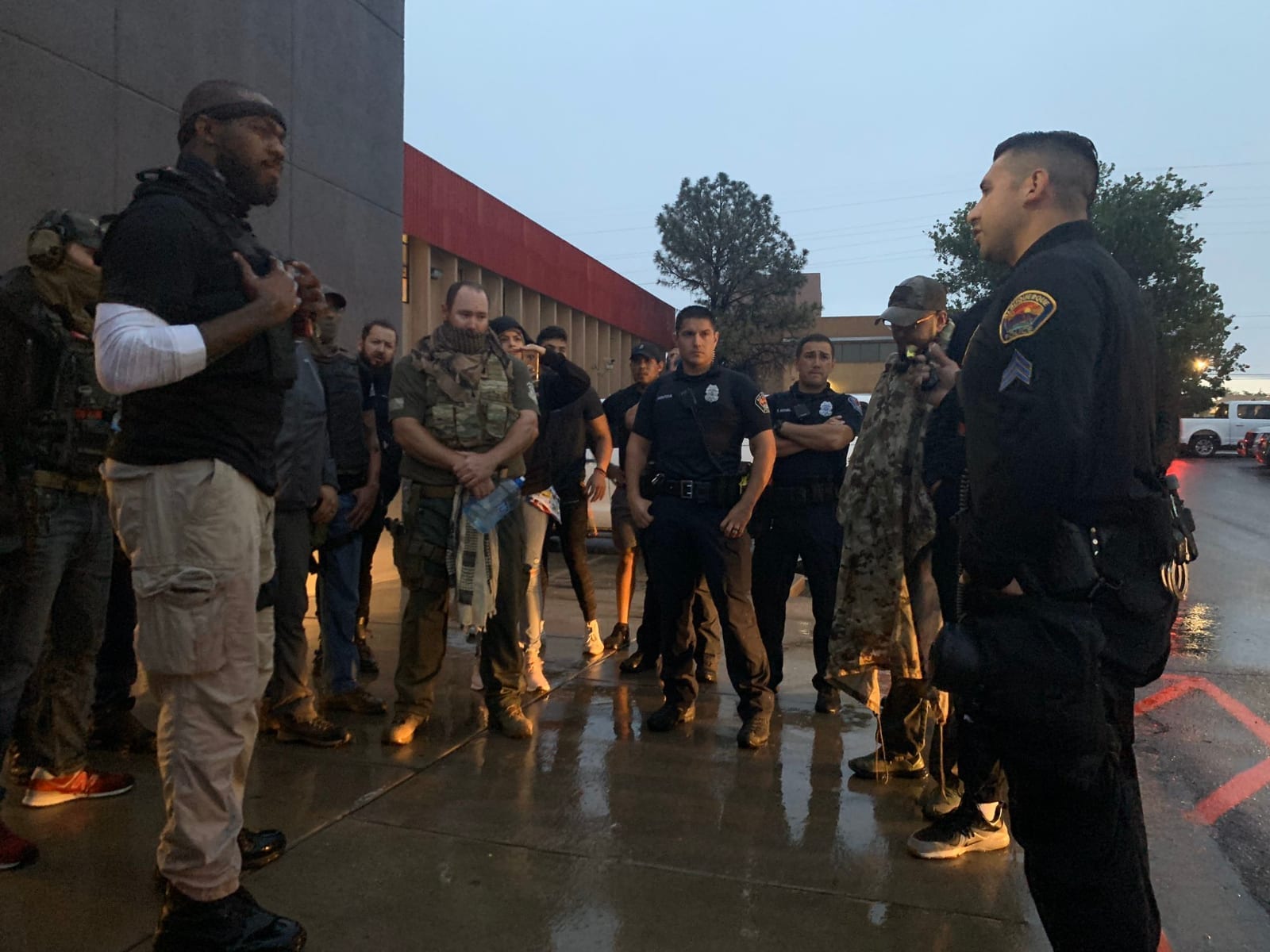 In a time when athletes and celebrities are using their voices to share messages, Jon Jones has taken it one step further and put feet on the ground to help.
The UFC star put together a group of friends, and spent their Monday helping store owners clean up after riots occurred in the city of Albuquerque over the weekend. Later that evening, Jones and his crew remained in place to stop similar violence breaking out, and instead encourage peaceful protests.
Lots of work to do out in the streets today men. If you're a real one, call your boys and get to work. #merica 💪🏾💪🏼💪🏻 pic.twitter.com/P5MC43lGmR

— Jon Bones Jones (@JonnyBones) June 1, 2020
"I called upon some of the men of Albuquerque, N.M. and quite a few showed up," Jones said via his social media. "We are fathers, we are brothers, we are business owners, we are members of this community, and we do not want to see you guys spray painting for no reason. We don't want to see you guys throwing rocks through windows for no reason. We don't want to see you breaking down hard-earned businesses for no reason.
"Tonight, we're gonna try and stop as many of you guys as we can. We come in peace. We're gonna use our voices, our numbers, and we're gonna be the difference."
Jone later confirmed on his twitter later Monday night that there was minimal trouble.
So proud of the city of Albuquerque tonight, the night is still young but as of now the looting is almost nonexistent. The peaceful protest was beautiful #NewMexicopride pic.twitter.com/fNAJqFqPPt

— Jon Bones Jones (@JonnyBones) June 2, 2020
–
Comments
comments