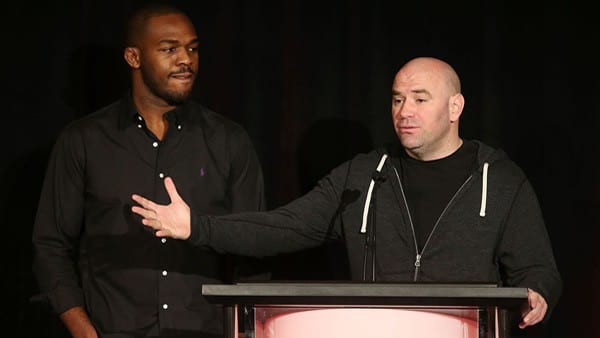 Dana White appears to be refusing to back himself into a corner regarding Jon Jones' request for a bump in pay to move to heavyweight for a fight with Francis Ngannou.
Jones announced on social media in recent days that he was relinquishing his UFC light heavyweight title after being denied the opportunity to negotiate a bump in pay for his prospective move to heavyweight, starting what is in effect a high profile staring contest with the UFC president — and White doesn't want to be the one to blink first.
White had previously claimed that Jones was looking for "Deontay Wilder money" for what would be a fan-friendly fight with Ngannou (claims which Jones denies), and in an interview with The Canadian Press (via Middle Easy) White said that Jones should be content with the cash he has made in his career thus far.
View this post on Instagram

Starting to get my legs back under me. 350 x 2 #1%🔺#Quarantinewithafighter
"Jon Jones is one of the greatest to ever do it," White said. "The decision he wants to make regarding his career is up to him. The reality is that he's made enough money from fighting that he's now in the position to retire and never work again in his life."
It remains to be seen if this deadlock can be broken by White and one of his most prized assets. Jones did suggest that he would be open to returning to the cage in 2021 for a superfight with middleweight champion Israel Adesanya — so long as the pay on offer was correct.
It seems like this story is going to rumble on for quite a while yet.
Comments
comments