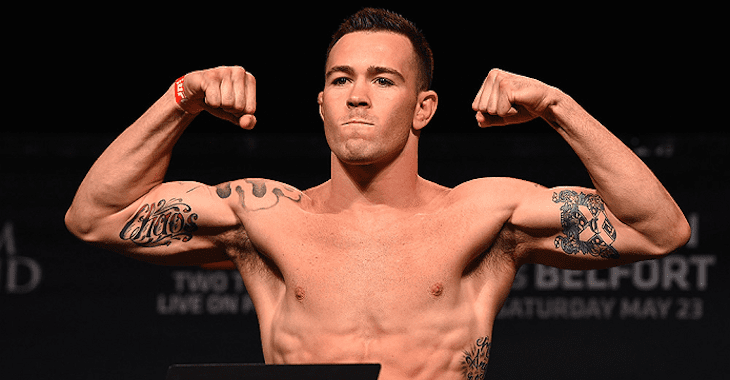 They say that there is no such this as bad publicity and, well, this is a maxim that Colby Covington seems intent on testing to its fullest.
170-pound contender Covington drew the ire of the mixed martial arts community at large following his actions during and after his unanimous decision victory against Demian Maia in Sao Paulo, Brazil, last month.
Covington, who had displayed one of the finest performances of his career in neutralising the significant grappling threat of Maia throughout three rounds, wasn't exactly gracious in victory following his win and controversially referred to the Brazilian fans in attendance as "filthy animals" — words which were harshly condemned by several figures in the MMA community.
Now on promotional duties for the UFC in Sydney, Australia, ahead of this weekend's event there to be headlined by  Fabricio Werdum and Marcin Tybura, Covington and Werdum engaged in a frisbee-throwing altercation, after which he uttered a slur in the direction of the former heavyweight champion.
Well, Jon Jones — himself a figure who has drawn significant controversy over the years —  has jumped to Werdum's defence on social media, praising the Brazilian for standing up to Covington's "racism".
I despise racism , good job today @FabricioWerdum dude had the audacity to call you a "faggot" as he's backing up on Facebook live. 🇧🇷

— Jon Bones Jones (@JonnyBones) November 16, 2017
Add to this the fact that Covington and Jones lived together for a two-year period in the late 90's and don't appear to have got along terribly well. Covington seems to have embraced the role of heel in the UFC previously occupied by the likes of Chael Sonnen — though unlike the 'American Gangster', he seems to be doing it without the same knowing wink.
Comments
comments