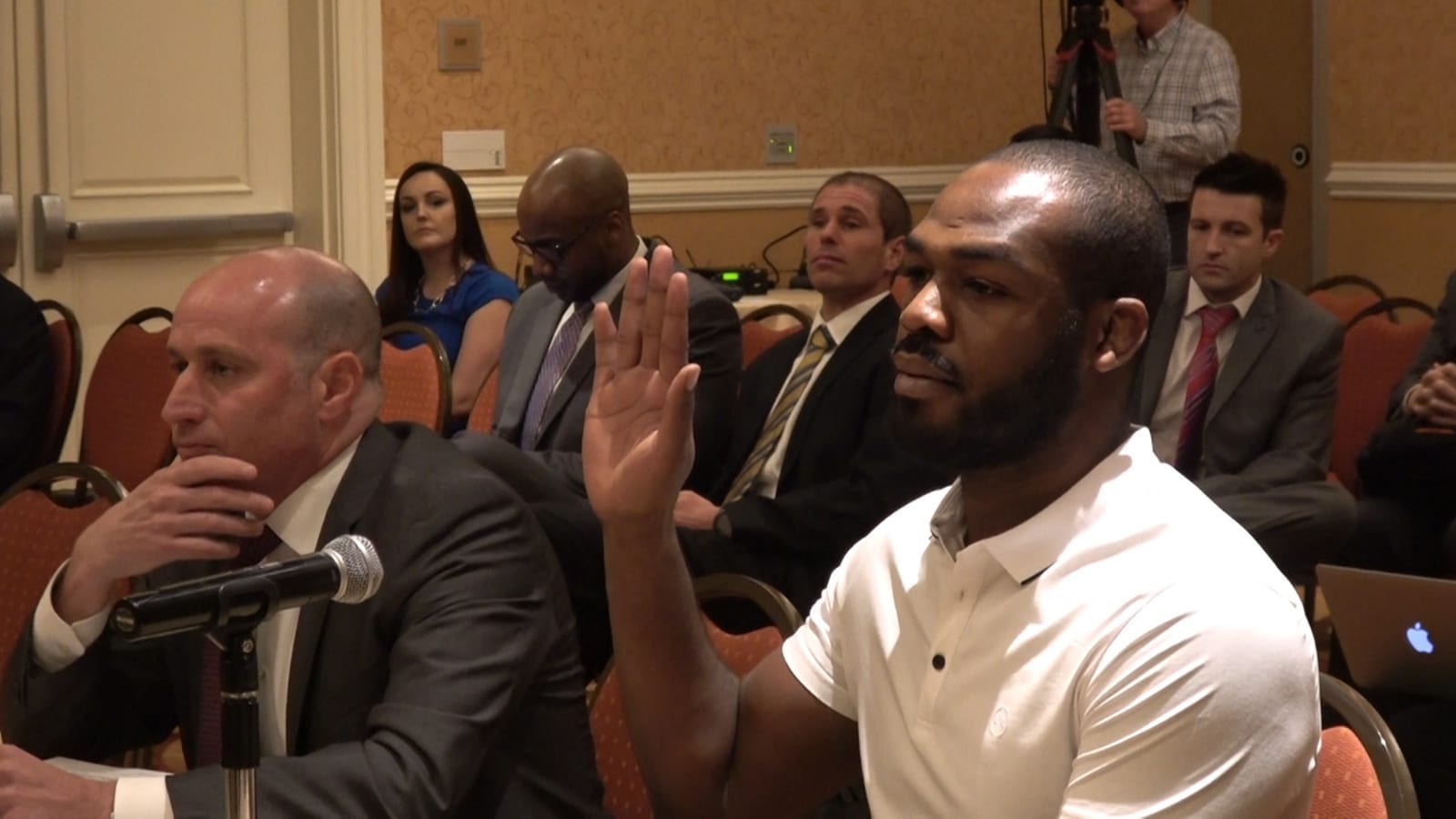 At a California State Athletic Commission meeting the other day, Jon Jones applied for a fighting license for the first time since his previous one was revoked.
As part of his application, it was asked if he'd consider voluntarily undertaking VADA drug testing along with his usual USADA testing prior to UFC 232. While they noted they'd like to see the exact details of such a program before going ahead with it, Jones and his team said at the time they "agreed in principle" with the suggestion.
As part of the idea, the commission agreed to help Jones with the cost of VADA testing, agreeing to foot the bill by using money from an already issued $205,000 fine to Jones.
"I, for one, would like to put the doubts to sleep and to put them away once and for all," Martha Shen-Urquidez, a California State Commissioner said to Jones at last week's hearing. "And for people to believe you, that you are that talented and that you are the greatest, and that you can win a fight just clean, and that this is Jon Jones, and to put those doubts away once and for all."
Now, per a report by MMAJunkie, it seems Jones has decided not to take the additional testing. It should be noted this in no way effects his ability to fight come December 29. Instead, Jones will be solely involved in the standard USADA testing pool that the rest of the UFC roster adhere to.
According to the USADA website, Jones has been tested ten times this year, with five of those coming over the past couple of months.
Comments
comments