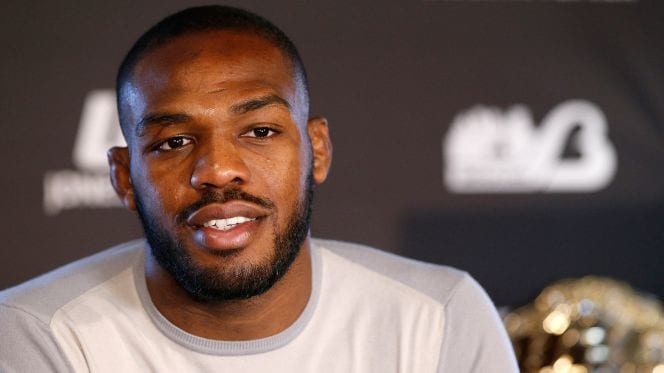 It seems as if Jon Jones is ready to put one of the most bitter rivalries in mixed martial arts history to rest.
After defeating Daniel Cormier, long time adversary, at UFC 214, Jones has appeared a changed man — even softening his stance on the man he previously hated. While Jones believes Cormier may still have ill feelings towards himself, the UFC light heavyweight champion has extended an olive branch to his opponent, even stating he wished for a new, friendly relationship.
"I haven't spoken to [Cormier] since the fight," Jones said, speaking with Sports Illustrated. "I would imagine deep down he doesn't like me still. I mean this fight meant everything to him … this is his life's work and the fans are so brutal. They put his whole athletic career on this one fight. It's like dude you never really were because you couldn't beat the number one guy. And so I know it has to be hard for him to be listening to kind of the fans and there's been so many memes that I've been seeing on the internet of him crying and stuff like that so I'm sure that he has some type of sore feelings when it comes to me.
"I would love to be at a place with him where we can respect each other, work together, I can show up to his charity events in the future, same he can do for me. You know I would love to have that, you know, open communication with him. We've been part of each other's lives for two years, you know he's been the only thing I've talked about for two years and vice versa. I feel connected to him forever, it'd be nice to be able to call him up and check on him here or there."
Comments
comments