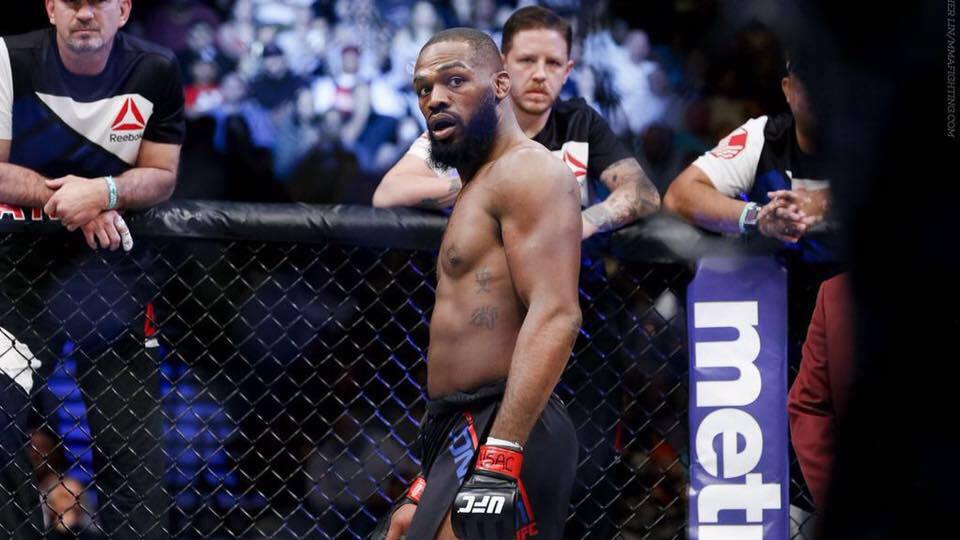 When Jon Jones eventually returns to the Octagon, the former UFC light heavyweight champion says he'll do so with a new and improved attitude to fighting on a big stage — something he's been inspired to do by Conor McGregor.
Jones is currently on the sidelines awaiting a verdict from USADA after failing a drugs test prior to UFC 214. While out of action, he's been forced to watch his old rival Daniel Cormier get back the 205-pound championship, before winning the heavyweight belt — a longtime goal of Jones — and setting up a huge fight with Brock Lesnar.
Maybe it's because of Cormier's success, or maybe it's just realising he's no longer able to perform while in his prime, but Jones says when he does come back and fight again, he'll be emulating McGregor's habit of fighting in the highest profile fights possible.
"Conor McGregor has definitely inspired me to reach for bigger fights," Jones said, speaking with СТАВКА TV. "The higher the risk, the higher the reward. That's my plan. Take a page out of his book, and start challenging myself against some pretty scary dudes."
McGregor meets Khabib Nurmagomedov on October 6 in what is already touted as the biggest fight in mixed martial arts history. And just like everyone else, Jones has an opinion on the skills of the duo involved and the striker vs. grappler angle of the bout. While he acknowledges the Irishman wouldn't be considered as strong a wrestler as Nurmagomedov, Jones is refusing to rule his chances out.
"I believe Conor McGregor has wrestling, I don't think it's at the level of Khabib," Jones said. "I think Khabib will get most of the takedowns he goes for, but Conor's an athlete. He shouldn't be underestimated. I think Khabib, his boxing defense is not the strongest, and I also don't understand why he doesn't work a lot of jiu-jitsu. If you can take down anybody, why not know how to finish them? He depends on ground and pound and he never finishes anyone with that. Khabib's a blackbelt wrestler, if he adds a blackbelt in jiu-jitsu to his recipe, he'd be extremely scary."
–
Comments
comments