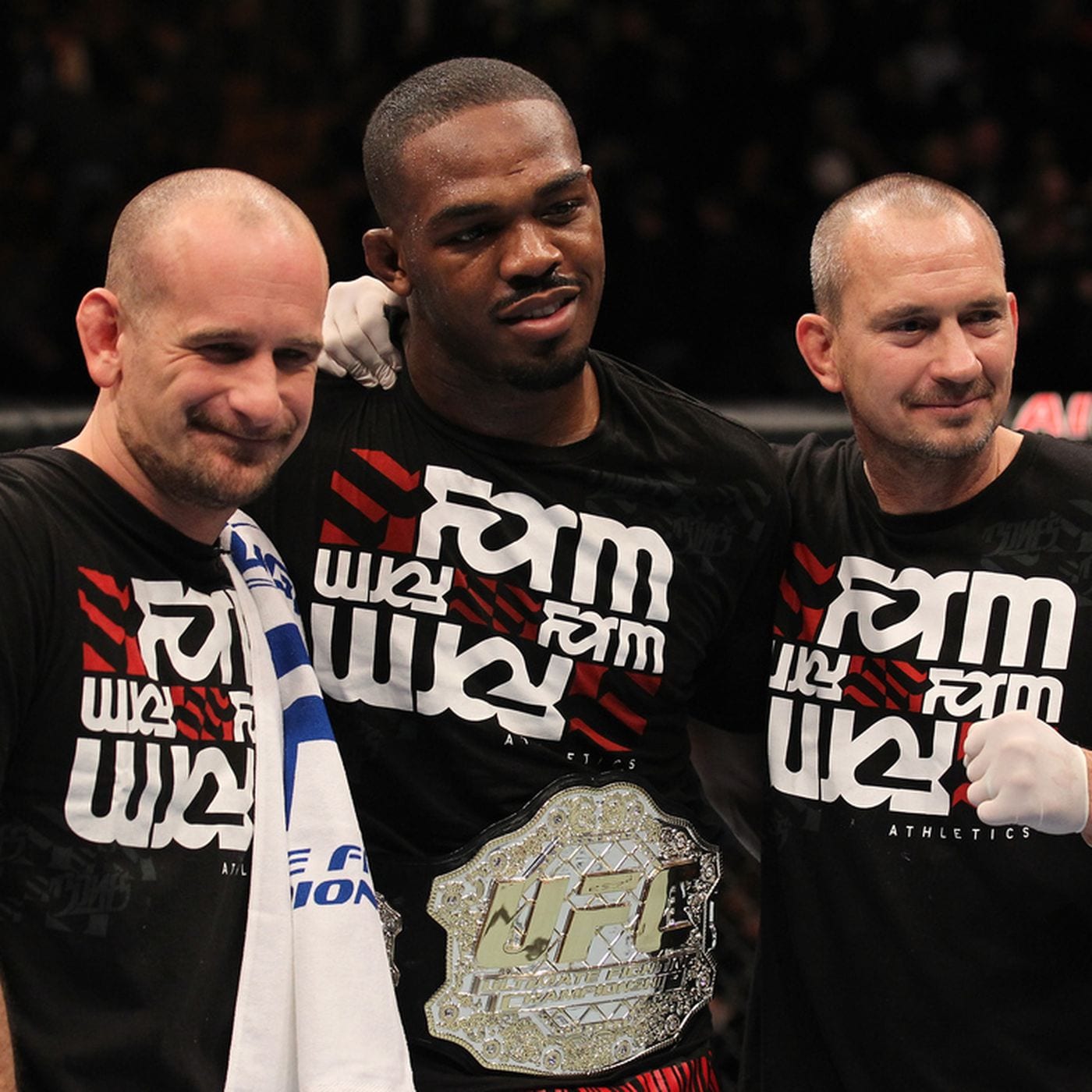 Jon Jones' coach Mike Winkeljohn believes his pupil defeats Francis Ngannou by exploiting superior conditioning and fight IQ en route to a victory.
Jones and Ngannou appear on a potential collision course after Ngannou claimed the world title on Saturday night at UFC 260 — providing the UFC play ball and give Jones the larger paycheck he's long been seeking. Should those politics all work out, then Winkeljohn believes once the fight takes place, Jones will be able to take Ngannou down where Stipe Miocic wasn't.
"I mean, there's no doubt. I think Jon's got the advantage there. Francis can explode out of anything, but it's also the conditioning aspect," Winkeljohn said, speaking to Submission Radio. "People don't understand that Jon's cardio has always been better than his opponents, and that's what he brings to the table. And you can scramble so many times, and at that point in time, now your cardio starts taking over. And the strongest man in the world is very, very weak if they don't have any cardio."
"I think is most improved about Francis, is his patience. Because, if every punch is a knockout punch, he's easier to fight, because there's no setups, there's no feints, those types of things. If he's always swinging for the fences, those can be seen. They're big telegraphs, they're coming out of nowhere. Unless you're hurt and come in exposed, you should be able to avoid those. That would be the game. I think he's matured. I don't think he is that guy as much anymore. But there's still a lot of that. He's gonna wanna knock Jon out, and we're gonna capitalize on that.
"Jon finishes him late in the fight. I think Jon, after some ground and pound, will have Francis tapping out late in the fight."
–
Comments
comments