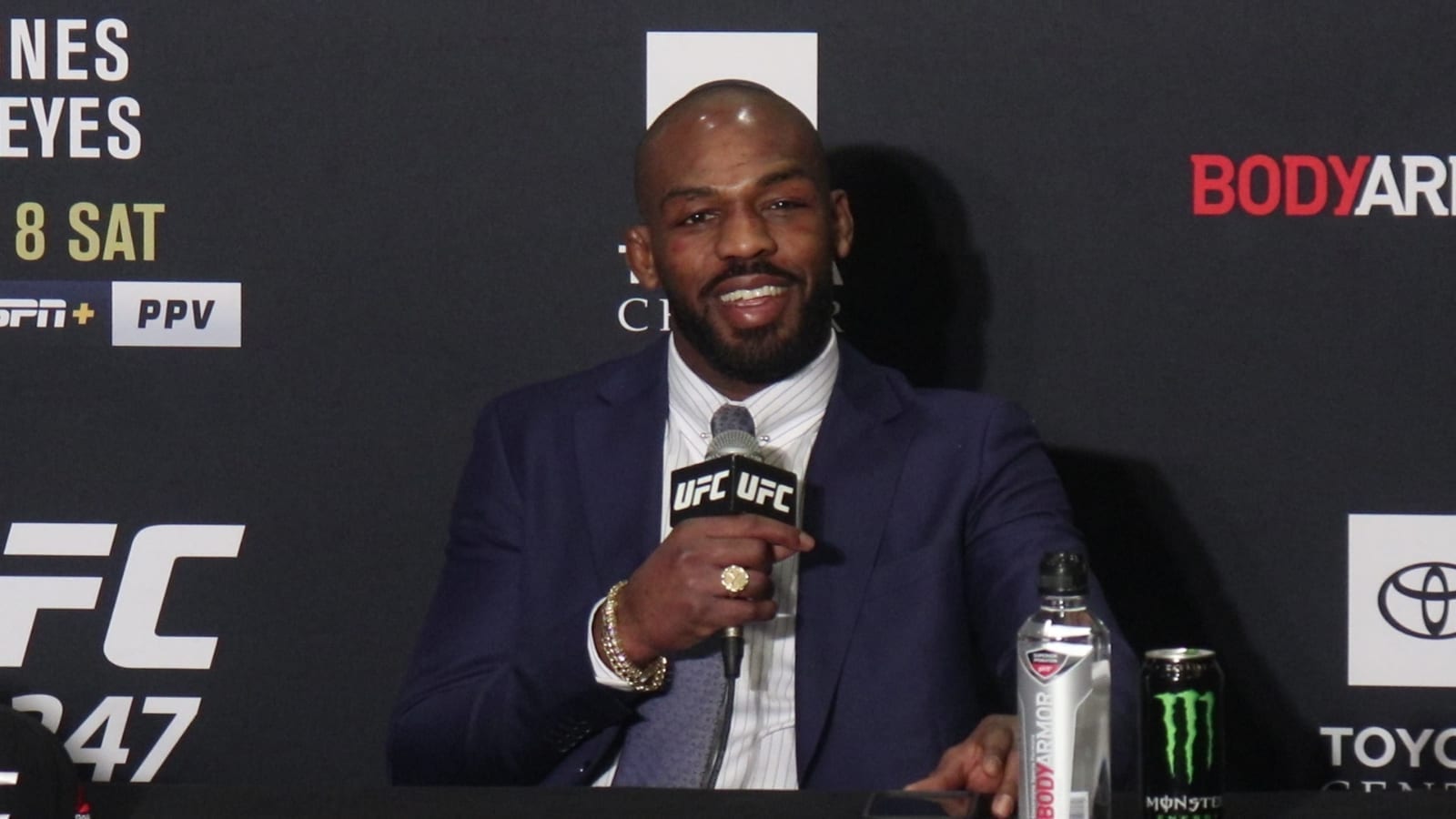 Jon Jones says he's not only open to fighting heavyweight Francis Ngannou, he's open to doing it next.
The UFC light heavyweight champion has been toying with a move up from 205-pounds for years, although has seemed content to remain at his current division defeating numerous contenders. Last night, however, Jones once again rekindled the idea of his division change after watching old contender Ovince St-Preux's own heavyweight debut.
"Man it was weird seeing OSP fight at heavyweight, made it seem so much more real for me," Jones wrote on his social media. "Especially knowing he was at 240lbs. With a little more cardio, he would've been 🍒 I was visualizing myself as him that whole fight."
After that musing went public, hard-hitting Ngannou got right onto his case, asking Jones just "how real" it felt.
Seemed so real Francis, all that power means nothing when your hay makers are too slow. I'm not most my friend https://t.co/co6uSqzRSm

— Jon Bones Jones (@JonnyBones) May 14, 2020
Today, after receiving some perhaps dubious reactions, Jones has gone further, talking about Ngannou and claiming he was more than happy to meet him in the Octagon next time out.
"Who would you guys consider the quicker and more technical striker Thiago Santos or Francis?" Jones wrote. "If you guys think I wouldn't take this fight you're insane. I have absolutely nothing else to prove as a light heavyweight. I'd love that big money fight right around now. Send the deal."
Who would you guys consider the quicker and more technical striker Thiago Santos or Francis? If you guys think I wouldn't take this fight you're insane. I have absolutely nothing else to prove as a light heavyweight. I'd love that big money fight right around now. Send the deal

— Jon Bones Jones (@JonnyBones) May 14, 2020
While Jones' has a history of considering heavyweight before changing his mind, his manager Abe Kawa followed Jones' Ngannou related tweet with his own post of "He's not kidding and not deleting this."
Comments
comments