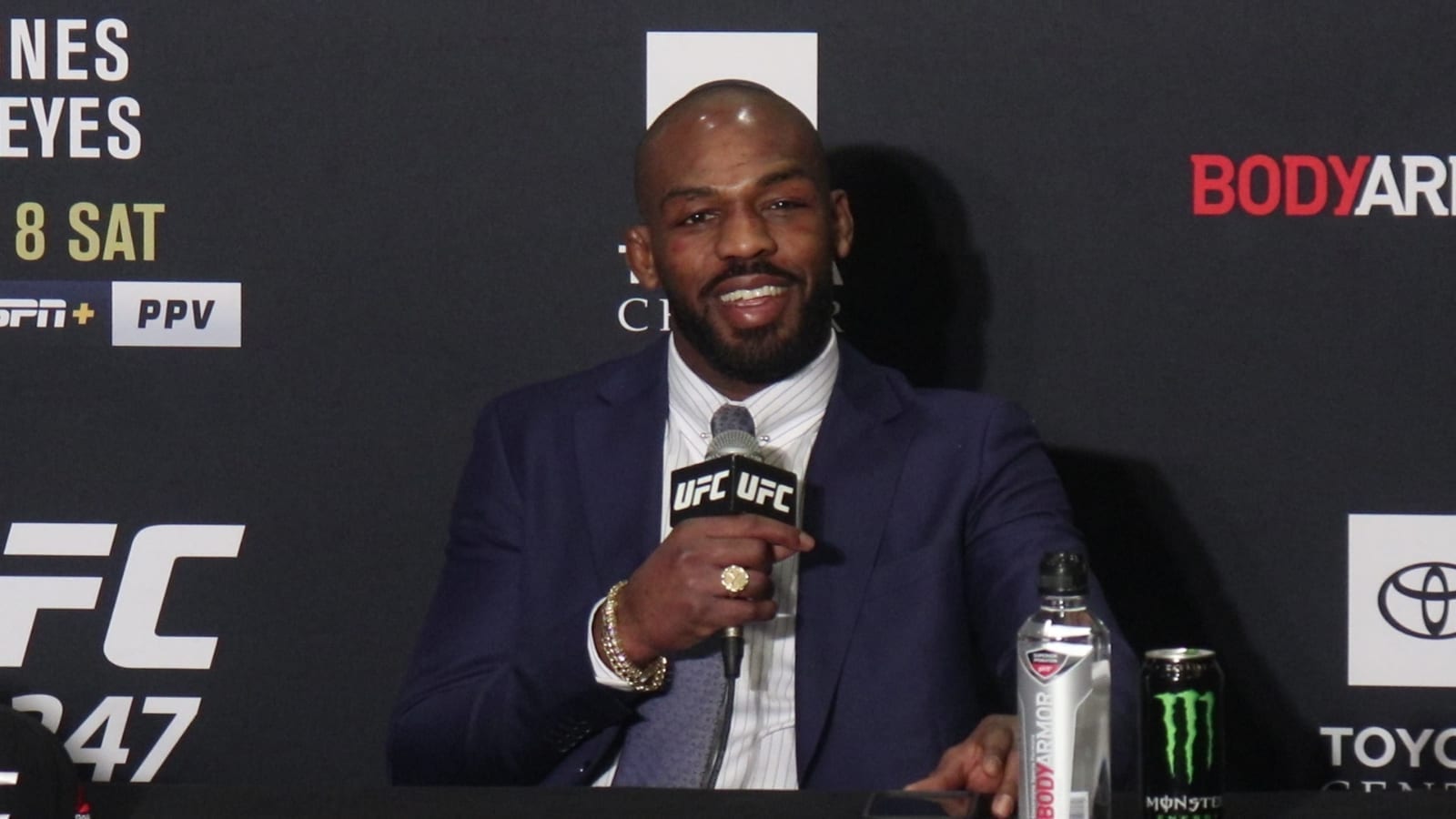 After watching Jan Blachowicz render Corey Anderson unconscious last night, Jon Jones believes he has his next title fight organised.
Jones was in attendance at last night's show in Rio Rancho to pay close attention to the main event, and after Blachowicz' stunning finish, Jones is willing to say Blachowicz could well be next.
"Jan has been looking great," Jones said, speaking to media post-fight (H/T MMAJunkie). "The way he knocked out Luke Rockhold, Corey Anderson – I mean, both of those guys are known to not be able to take a punch, but he's pulling the trigger, and he's landing those big shots. So I think he's very deserving [of a title shot].
"It was an awesome fight. I thought Jan Blachowicz did an awesome job, his boxing looked great. Corey seemed slow tonight. It seemed like something wasn't clicking there. He seemed slower and more hesitant on his takedowns. Honestly, I think he was more worried about fighting me than Jan Blachowicz, and he learned a valuable lesson on what happens when you look past opponents."
The news will be disappointing to those who wanted to see Jones immediately rematch Dominick Reyes — the man whom many felt did enough to defeat Jones last week at UFC 247. While Jones says a second fight with Reyes is a possibility, the UFC will have to make it worth his time. Especially as he's satisfied with the win.
"It's something that I definitely consider, but in order for a Dominick Reyes rematch to happen it just needs to take a few meetings with the UFC to make that happen," Jones said. "But if we don't rematch, I'm fine with that, too. I think I won the fight, definitely won Rounds 3, 4, 5. And you know, a lot of you are giving the [judge] a lot of slack saying I won 2, 3, 4, 5. I can see how he can give me 2, 3, 4, 5, but 3, 4, 5 I stand by."
Comments
comments