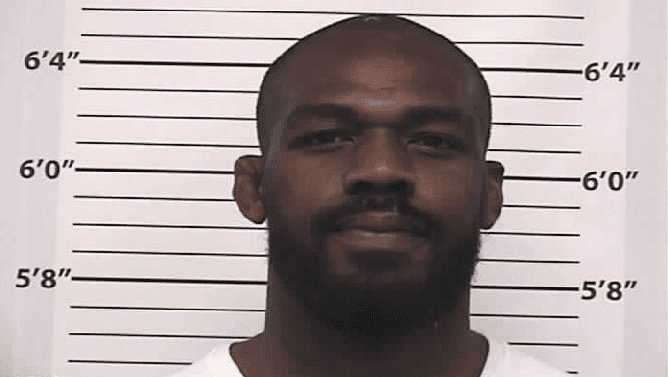 Jon Jones has been arrested by the Albuquerque Police department for aggravated DWI and the negligent use of a firearm.
The UFC light heavyweight champion was picked up by the police early Thursday morning, and has already been released on custody. KOAT was the first to report the news.
The outlet reports a criminal complaint regarding gunfire brought officers to find Jones in his vehicle, who told them he knew nothing of the shots.
The report says officers noticed "signs of intoxications" and went on to say Jones admitted he'd been driving and planned to do so again immediately. At this point, the officers say they gave Jones a sobriety test, and after he performed poorly, gave him a breathalyser on which he tested at least double the legal limit.
Police found a handgun under the driver's seat and a half-empty bottle of El Recuerdo (mezcal owned by Jorge Masvidal) behind the passenger seat. Jones was then charged with aggravated DWI, negligent use of a firearm and possession of an open container.
"As part of the investigation into this incident, our Gun Violence Reduction Unit will test the firearm and bullet casing to determine whether the gun has been used in any crimes," Gilbert Gallegos, communications director for the Albuquerque Police said speaking to MMAFighting.com. "Reducing gun violence in Albuquerque is our top priority."
Jones has had a long and troubled history with the law, perhaps most infamously getting into a hit and run car wreck which involved a pregnant lady after he ran a red light, crashed into a car and fled the scene on foot.
In 2012, Jones was also arrested for driving under the influence, when he crashed his car into a pole.
Comments
comments