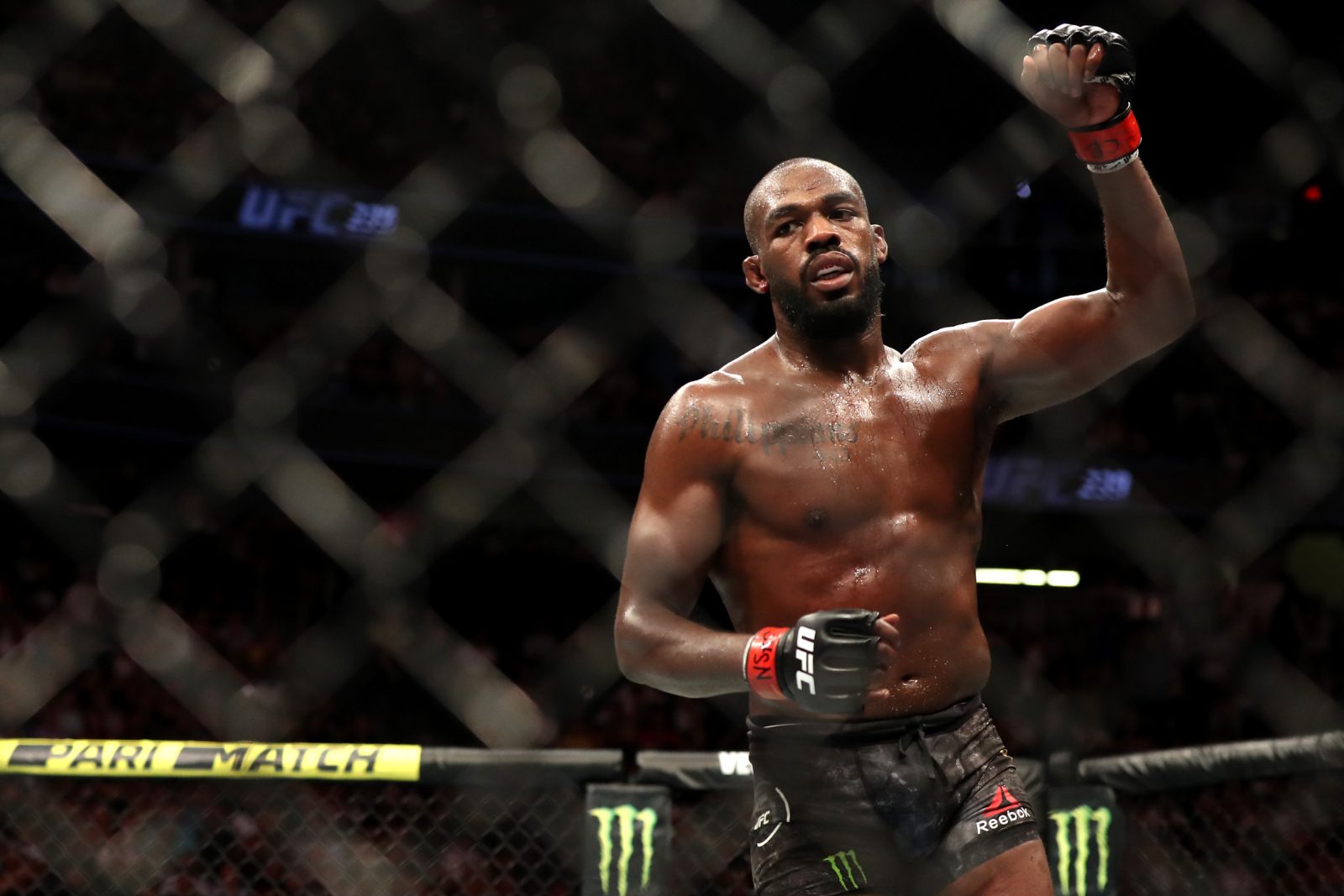 Jon Jones has been arrested.
The former UFC light heavyweight champion was arrested last night in Las Vegas for domestic battery and injuring and tampering with a vehicle. He had been in town after being inducted into the UFC Hall of Fame for his fight with Alexander
Gustafsson.
Here is the inmate report on Jon Jones via the Clark County Detention Center registry.

He is set to make an initial court appearance tomorrow. pic.twitter.com/08wXOgA0nK

— Aaron Bronsteter (@aaronbronsteter) September 24, 2021
He will be appearing in court tomorrow morning. Per TMZ, the Las Vgas police "received a call from Caesars Palace around 5:45 AM. Cops responded to the hotel … where they made contact with the UFC superstar … Jones was ultimately arrested for misdemeanour domestic violence and injuring or tampering with a vehicle, a felony."
It is, of course, the latest in a long of legal issues Jones has faced, including his infamous hit and run incident in 2015.
In a cruel irony, Jones spoke to the media for the first time in months at the Hall of Fame ceremony, and remarked he would be looking to hype his return by doing "more legally controversial shit."
"Dana, he guaranteed me he would give me an increase in my next fight," Jones said. "So, I am really excited about that. I think it's going to be pay-per-view based. So, I am gonna have to work for the money I get. I'm gonna have to sell the fight. I think that's something I haven't been good at in the past. You look at guys like McGregor, who just talks so much shit. He's so good at it, so good at marketing himself.
"I've always just focused on winning and I think when I come back as a heavyweight I will try to do more legally controversial shit."
–
Comments
comments