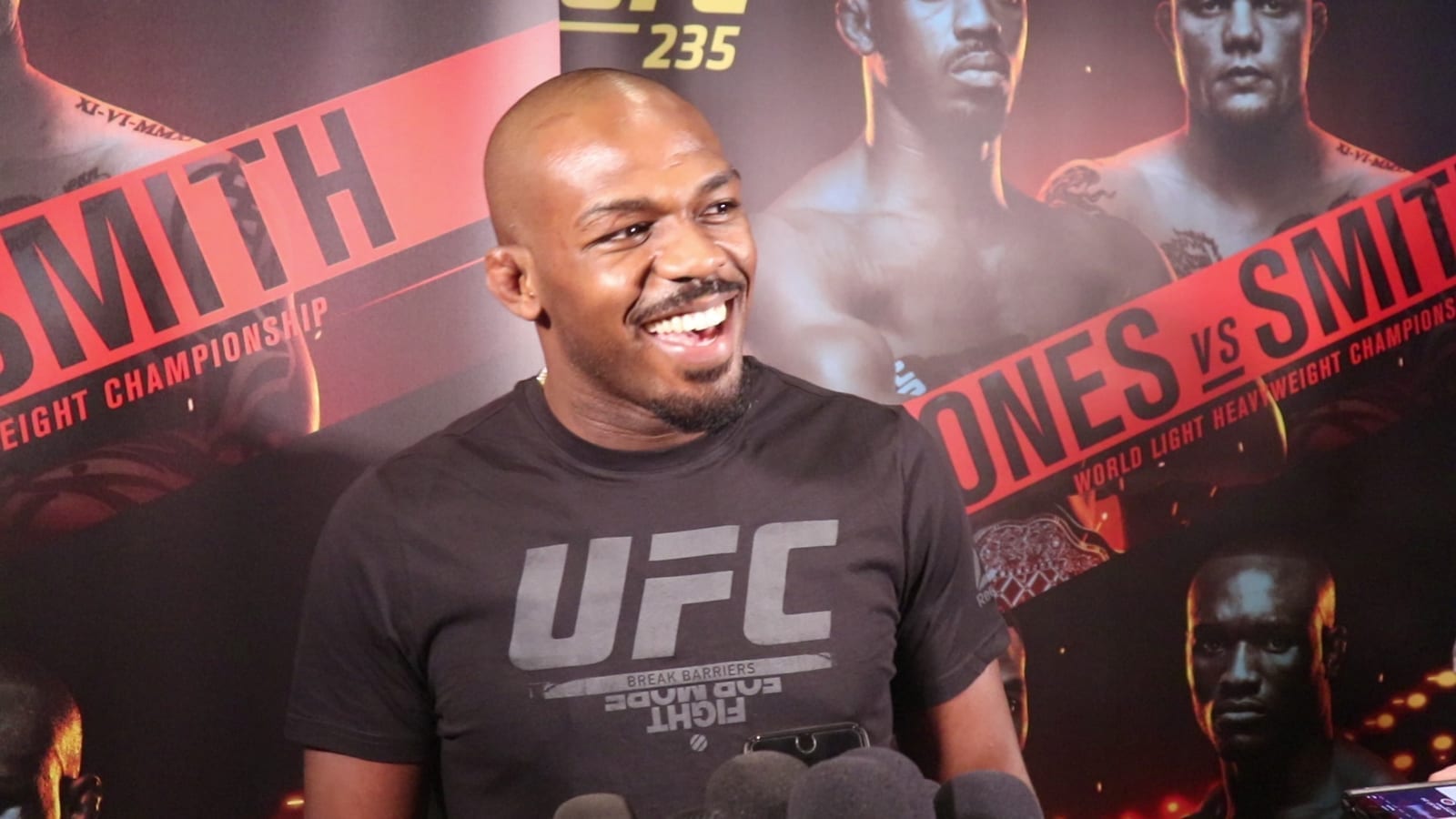 Jon Jones versus Francis Ngannou may well happen, but according to one of the participants, it more than likely won't happen in 2021.
Jones has been out of action since February of last year in a controversial outing against Dominick Reyes at light heavyweight. While Jones defended the title in that bout, he went on to vacate the strap as a sign of intent that he planned on putting on size and moving up to the heavyweight division.
While many have anticipated a Jones bout in the big man weight class ever since that announcement, a series of disagreements with the UFC over pay has seen Jones remain on the sidelines. While Ngannou's recent win of the heavyweight strap apparently renewed Jones' interest in finding a solution, UFC president Dana White's steadfast belief that Jones wants too much money has seen an impasse.
Today, Jones took to his social media to let fans know they shouldn't expect a solution any time soon, and that his attempts to bulk up to be what he considers a legitimate heavyweight have been harder than he expected.
"Man I'm telling you, I've always been the skinny one in my family," Jones wrote on his social media today. "Becoming a proper heavyweight is a lot more difficult than I had ever anticipated. I want to do it right the first time. Honestly, I feel like the only people that it benefits, me jumping in their early are the other heavy weights. The way I'm training, I'm gonna be a real problem this time next year. I'm comfortable enough to wait and that's exactly what I'll do."
"…I got a feeling you guys will still be around. The sport should be bigger than ever by then.. Always looking on the bright side."
Man I'm telling you, I've always been the skinny one in my family. Becoming a proper heavy weight is a lot more difficult than I had ever anticipated. I want to do it right the first time. https://t.co/VjnZkh0q6N

— BONY (@JonnyBones) May 25, 2021
Honestly I feel like the only people that it benefits, me jumping in their early are the other heavy weights. The way I'm training, I'm gonna be a real problem this time next year. I'm comfortable enough to wait and that's exactly what I'll do

— BONY (@JonnyBones) May 25, 2021
Yes, I got a feeling you guys will still be around. The sport should be bigger than ever by then.. Always looking on the bright side https://t.co/YwB9nGudMb

— BONY (@JonnyBones) May 25, 2021
–
Comments
comments