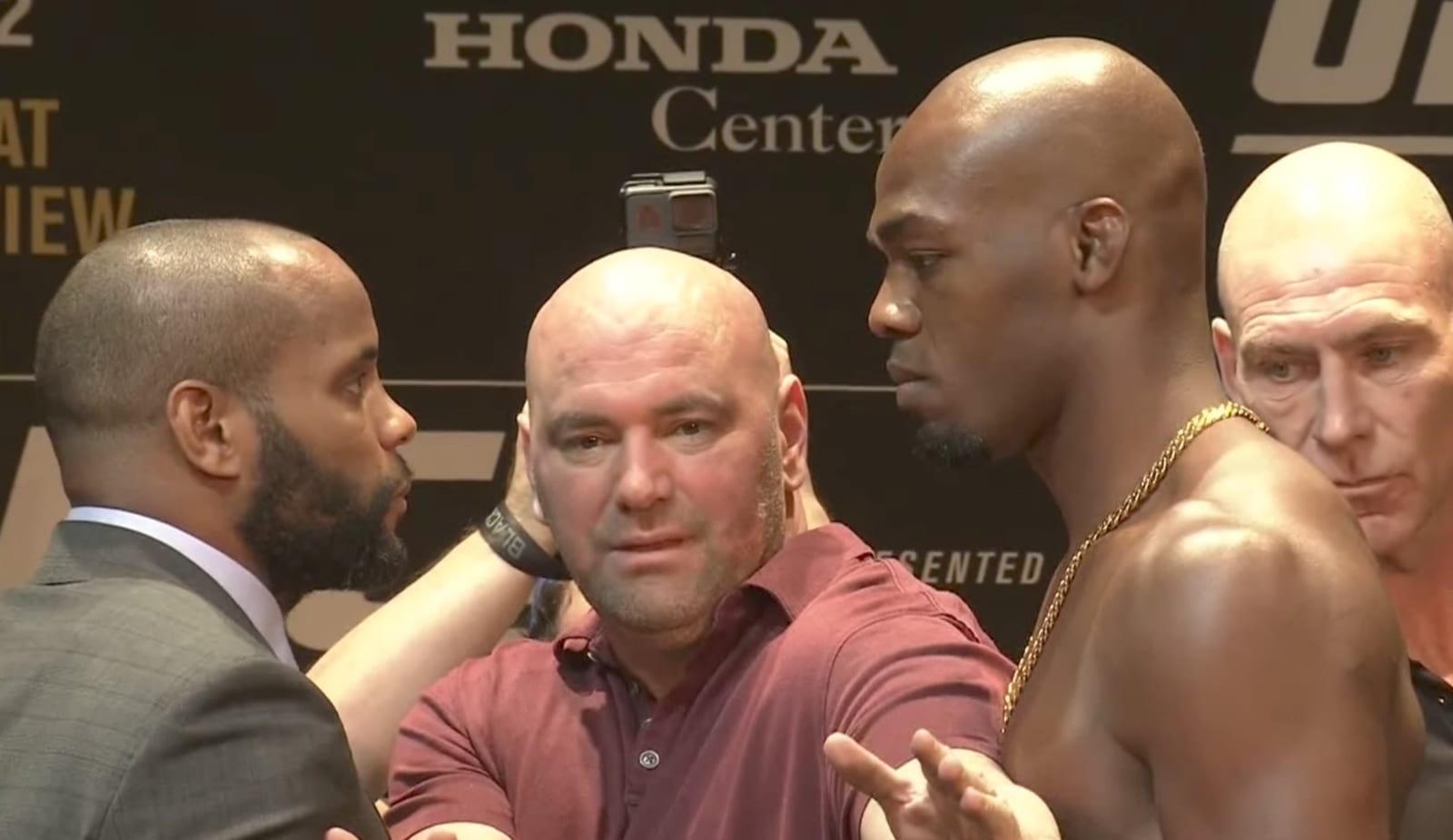 Jon Jones and Daniel Cormier might have done well enough to avoid talking trash to each other for the most of fight week, but put the two of them in the same room, and you're destined to get a back and forth.
The two sat side by side just a couple of days away from their rematch this Saturday night at UFC 214, and it didn't take long for the insults to start flying — this time mainly regarding the other man's appearance.
"The other day Jon about cried on the [media] call because I accused him of using steroids," Cormier said. "But if I do feel like he tried to cheat — yeah, I do — why can I not say what I feel? I can say whatever I want. If I believe it in my heart, then I will say it — and yes. I do believe he has done it. For a long time."
"How long do you think I've been doing steroids?" Jones immediately asked.
"I'm not saying you did it last year against Ovince St-Preux," Cormier replied. "You were clean last year when you fought Ovince St-Preux. That's why you looked like a bum last time."
In response, prompted by the insult, Jones stood and showed off his abs to the crowd, before asking the crowd "who looks like a junkie here today? Me or him? Look at his face, who looks like a junkie? You look like a crackhead with a suit on."
"I can look like a crackhead with a suit on," Cormier said with a smile, "but I've never been a crackhead like you though. So you can say I look like one, but I've never been one."
UFC 214 takes place this Saturday night in Anaheim, California.
Comments
comments