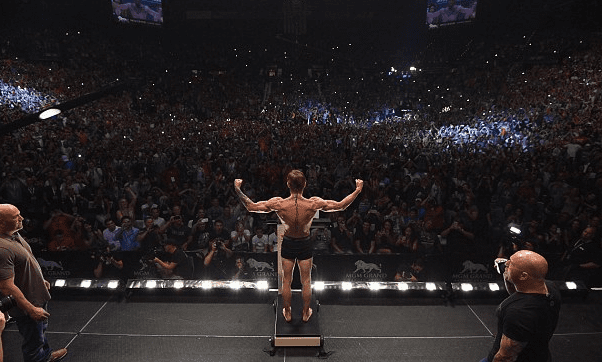 There are four new weight classes in the world of mixed martial arts.
Today, at the Association of Boxing Commissions and Combative Sports' annual conference agreed and approved the addition of four new weight classes. Those classes are 165-pounds, 175-pounds, 195-pounds and 225 pounds.
The weight classes will be called super lightweight, super welterweight, super middleweight and cruiserweight. Welterweight (170-pounds) will remain.
While the additions are now available for all to use, promotions such as the UFC and Bellator are under no obligation to use the new divisions. It also should be noted that promotions can play host to their own divisions in a sense.
"Just because cruiserweight now exists doesn't mean that the UFC or Bellator or anybody else has to put in a cruiserweight division," Sean Wheelock, the chairman of the rules and regulations committee, told MMAFighting. "MMA promotions run their own belts — you can do a title at a 162.2 pounds if you want."
However, by nature of their existence, it's likely we'll see these divisions being used sooner rather than later in some shape or form. Perhaps one day, even in the UFC.
Comments
comments