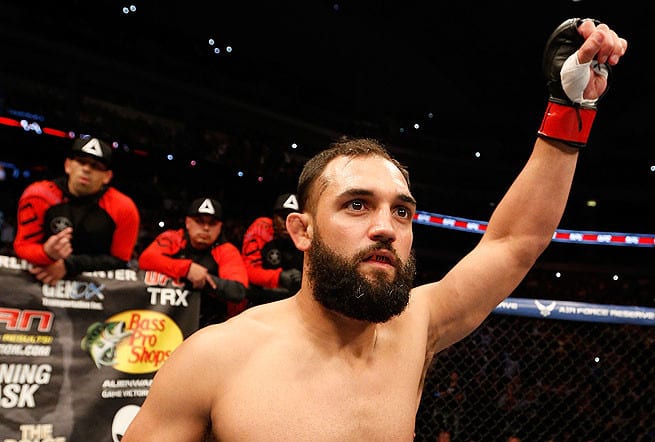 Johny Hendricks, who will no longer fight at 170-pounds, is set to face Hector Lombard in his middleweight debut at upcoming event UFC Fight Night 105.
Brazilian outlet Combate first reported the news.
It's a move long time coming for the former welterweight champion. Hendricks has struggled with his weight on numerous occasions at this point, and after missing weight his last two times out, has decided to change divisions. He is currently on a three fight losing streak.
The fight, which is yet to be officially announced, appears to be a move by the UFC to patch up a weakened card after headlining act Stefan Struve was forced to withdraw from a rematch with former heavyweight champion Junior Dos Santos.
Supposedly, however, the Hendricks-Lombard bout is at this time not set to be the main event, and the UFC are reportedly still attempting to find Dos Santos a replacement opponent in order to keep him involved.
UFC Fight Night 105 takes place Feb. 19, at Scotiabank Centre in Halifax, Nova Scotia, Canada.
Comments
comments