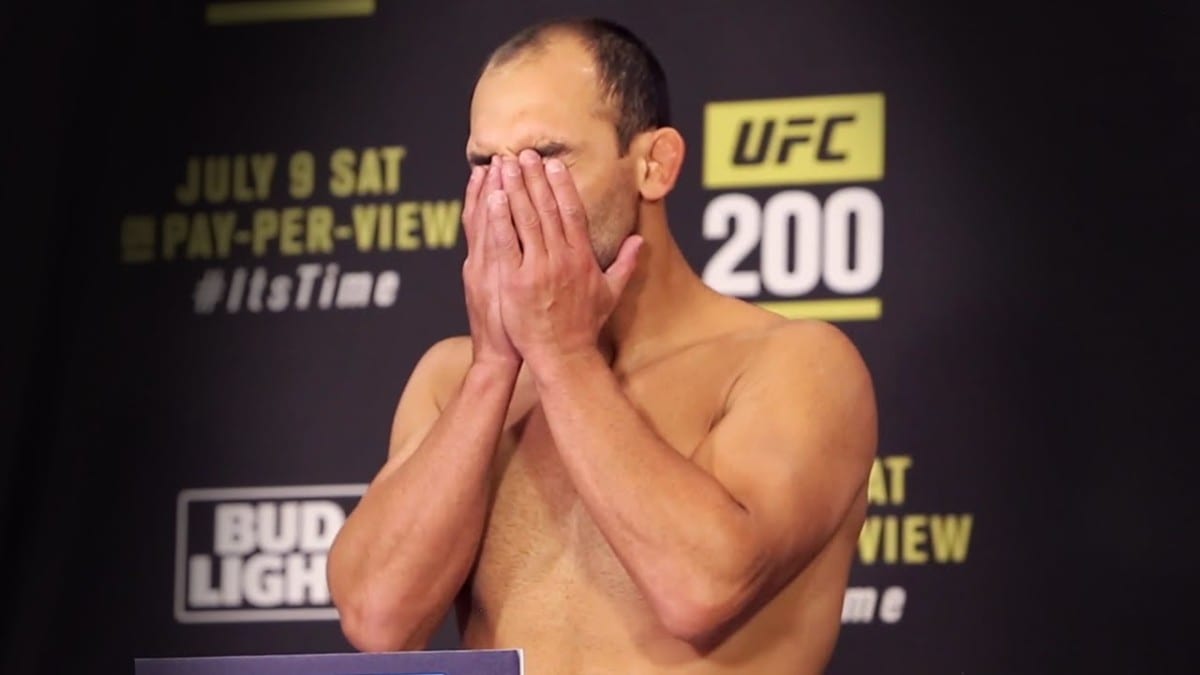 Johny Hendricks has long been known for his weight issues and, despite telling various media outlets earlier this week it was under control, appears to still be struggling. Today, the former welterweight champion has missed weight for his fight against Neil Magny at UFC 207.
It's the second time in a row Hendricks has failed to make the welterweight limit of 170-pounds. He hit the scales today at 173.5. 20% of his purse will now go to Magny.
Embarrassingly, Hendricks had made a point at the UFC 207 media day yesterday to emphasise how well his weight cut was going this time around, and how irritating he finds the questions on his weight.
"I am so close [to 170-pounds], you can't even imagine," he said. "That's how close I am, I am right there. Yeah, my mouths dry, yeah I've been cutting weight. I cut a lot of weight, I look good, I'm going to make weight tomorrow."
What comes after Friday's fight for Hendricks is unknown. His weight issues are obviously becoming a problem, and even found himself hospitalised ahead of UFC 192. While some would say a move to middleweight would offer him an easier cut to shed the pounds, it's fair to say his frame doesn't match up with the bigger bodies at 185-pounds.
Comments
comments