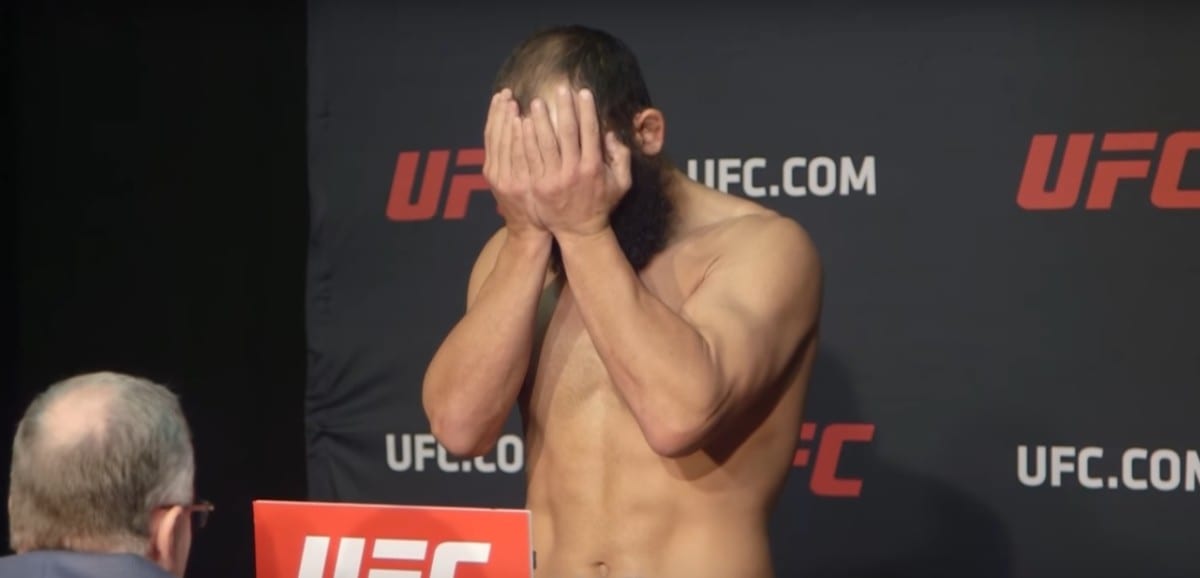 Johny Hendricks knows he missed weight at UFC Oklahoma, but he doesn't think everyone knows why.
Ahead of his fight with Tim Boetsch on Sunday, Hendricks missed the 186-pound limit of middleweight, and as such came in too heavy for a fight for the third time in his career. But as all the fans began to pile on and criticise Hendricks for apparent unprofessionalism, the former welterweight champion has begun to protest his innocence.
"Wednesday something happened and I started running a fever," Hendricks said, speaking with Submission Radio. "Thursday, Friday, I'm just trying to like.. I was sitting there going 'oh my gosh.' You know what's crazy is it's funny because I love fans, but again I think they're the most ill-informed people. I say that because, perfect example, if y'all are feeling sick, what do you do? If you're sick what do you get to do? You take a day off — you know what I"m saying?
"It's like I said, It's not hard to make 185," he continued. "That's why I think it's so funny these people are like, 'Oh he missed weight again, oh he did this,' well you know what? You have no idea. You have no what, you know, anytime you get sick you go to the hospital and what do they do? They put you on an IV and they hydrate you up. Why? Because the fluids let you fight the sickness.
"So that's really what I was trying to do and trying no to put on a lot of weight, but also I was trying to get, you know, if I don't break this sickness, then what do I do? Then I don't get to fight. Then you, just wait to literally ten weeks of camps for nothing. So you're in a catch 22."
Comments
comments