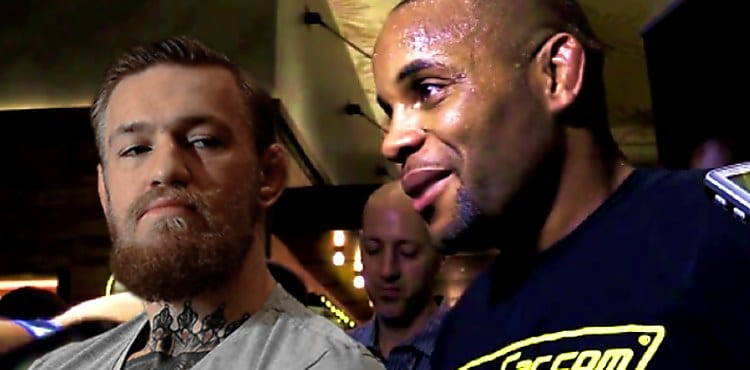 There are many people who have suggested that by merely stepping into the ring with Floyd Mayweather, Conor McGregor already has something of a victory.
While the Irishman himself would disagree, there is an element of truth to the statement. No one else has been able to bring Mayweather out of retirement except for McGregor, and by making himself a viable option the UFC champion has set himself up for a major payday.
And because he made himself such an option, UFC light heavyweight champion Daniel Cormier is more than happy to give him credit.
"Floyd had to listen for this to happen," Cormier said, speaking with Fight Hype. "Floyd had to take notice. How did Conor McGregor, a mixed martial arts guy – he has no boxing experience – get the attention of the pound-for-pound number one fighter in the world, and maybe the best boxer of all-time? How did he do that?
"That's why I say he's the greatest promoter of all-time. This guy; he managed to get Floyd Mayweather to fight him. There are boxers in the world right now that are much more deserving of that mega-fight, in terms of credentials, but they could never get Floyd's attention to make Floyd listen. Conor did that."
—
Comments
comments