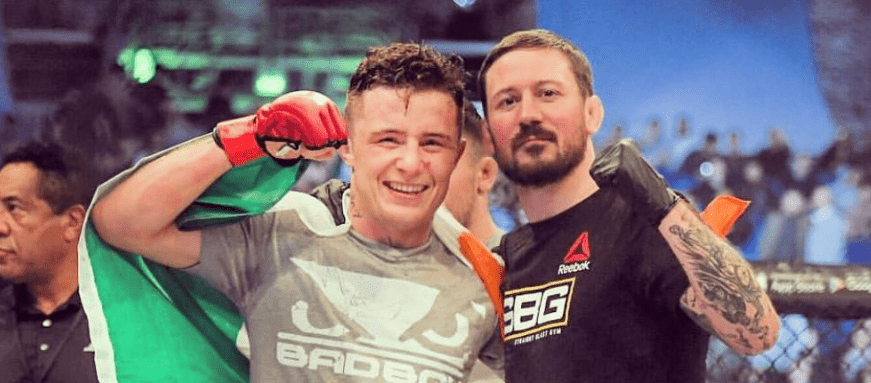 The night when Conor McGregor faced Diego Brandao in Dublin, Ireland, has gone down in history as having one of the most exciting and raucous atmosphere in MMA history.
The Irish packed out the 3Arena to watch their countrymen win every contest on the night they were involved in. And according to SBG coach John Kavanagh — a man who found himself in the corner on multiple occasions that evening — the upcoming February 23 show hosted in the same place by Bellator MMA has the same sort of feeling as it approaches.
"This card gives me the same kind of feeling as the big UFC Dublin card, where we had a big Irish showing, and there was a great build-up and a great night," Kavanagh said, speaking with the IrishMirror. "I'm getting the same kind of vibes for this one. I think it's going to be one of the best ever nights, probably the second best, of MMA in Ireland. It really doesn't do it justice to watch a Bellator card on TV, and the Irish fans are going to get a chance to enjoy a great night out.
"Also, I don't know if the likes of James Gallagher will be fighting in Ireland much any more so there's a chance to get to see him and some of Ireland's top fighters."
The show is to be headlined by James Gallagher, returning from his first career defeat, and Steven Graham. Alongside Gallagher are a number of other Irish fighters including ex-teammates Peter Queally and Myles Price.
Comments
comments