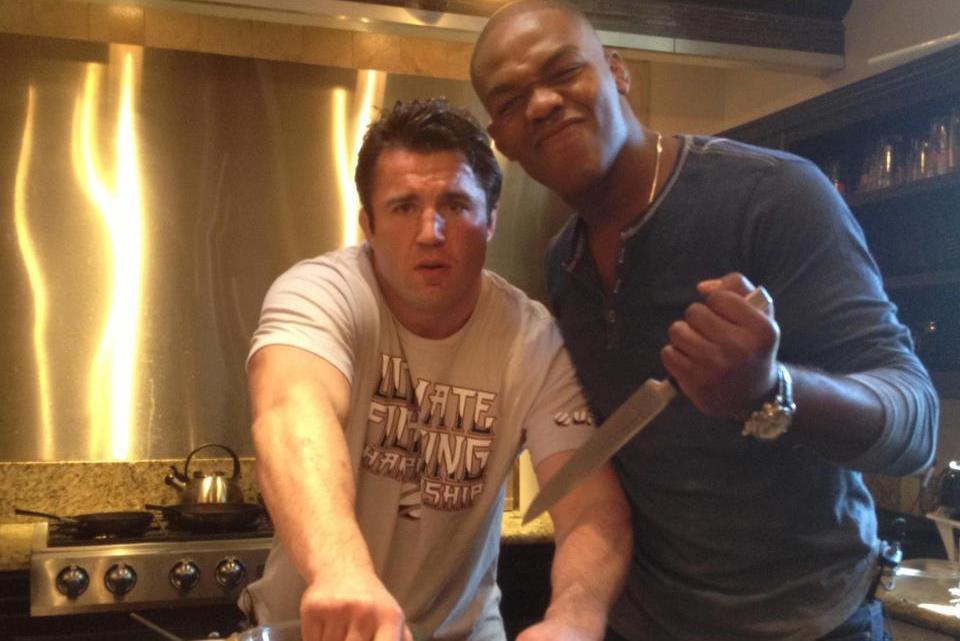 No sooner had Jon Jones walked out of the Octagon — once again on top of the sport — last Saturday night, he set about reminding everyone who had the power now he owned the belt.
Whether it was to the journalists who questioned him on Turinabol picograms throughout fight week, new found contenders playing host, or old rivals ready to congratulate him, Jones had his back up and was back in champion mode. And never was that attitude on display more so than during an ESPN segment with Jones, Ariel Helwani and former Jones challenger Chael Sonnen.
As Helwani greeted the new light heavyweight title holder, Jones made it clear he only wished to converse with him and not with Sonnen, although didn't go much further than the initial ask and a vague message that Helwani never lied to the fans, and Helwani was a good fact checker. The implication being, of course, that Sonnen was not.
Yesterday, Sonnen took the time on his YouTube channel to respond the snub, mostly unaffected.
"What Jon is used to is getting into a battle of wits with me, and then I make him look like a horse's ass," Sonnen said. "So I could see where he would not want to do that, plus he was getting asked very tough questions and I understood the language. The media that were asking the questions didn't even know what a picogram was, they didn't know what Turinabol was, they didn't understand half-lifes, they didn't understand the testing process — so I think he might have had a fear that I was going to do that to him.
"Now he would have been wrong. I would not have done that to him. Not in that role. I am there for ESPN, I am on the clock and this is his moment. But he doesn't know that. I couldn't fault him for that, and I don't. I don't hold a grudge that he did it. I thought it was very rude. I thought it was rude to come onto a show and then not take questions from the host of the show."
At the end of the day, Sonnen isn't taking it personally. Citing Jones' frosty interactions with Smith, Michael Bisping and others, the Bellator heavyweight simply labelled it the usual attitude Jones displays when he's winning.
"Ultimately, I don't really have [a response]," Sonnen said. "Jon kind of went on a little hateful media tour. He does that anytime he's on top. It's very common. He will act as though he is holding something that you need. He forgets what side of the bread is buttered. He will think that his presence — the one time he's fought in the last year, the three times collectively he's fought in the last three years — somehow moves the needle. When he skims his knee and stubs his toe, he then can't figure out why he doesn't have any allies on the other side, meaning the media.
"This is just the circle that he goes through, and the game that he plays."
–
Comments
comments