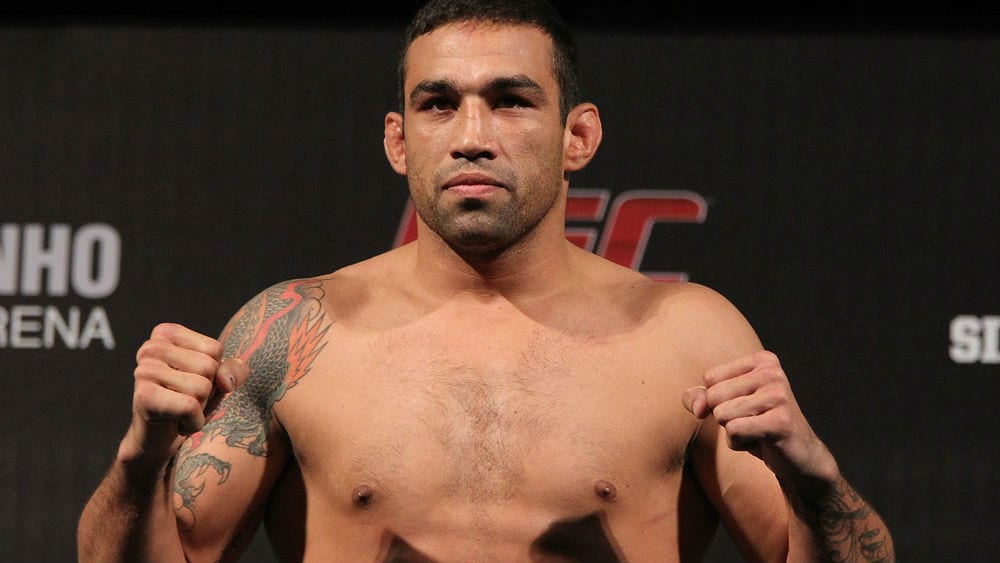 Fabricio Werdum has asked the UFC to release him from his contract and allow him to fight outside of the United States instead of awaiting his USADA suspension to be completed.
Werdum was suspended for two years by the anti doping agency in 2018, and at the age of 41, would rather find a way to continue fighting instead of sitting and letting paydays slip by him.
"My idea is to do the right thing, which would be rescind my contract with the UFC," Werdum said, speaking on PVT, Thursday (H/T MMAFighting). "Ali is a manager that defends us really well. He has a lot of famous fighters, many people, and to me he's the best manager right now, the one with the best direct contact with the UFC."
Usually, the UFC aren't quick to let name fighters leave contracts to fight elsewhere, even if they're suspended and perhaps reaching the latter stages of their career. Fans may recall Frank Mir being in a similar situation as Werdum, and still being on hiatus for a year before the UFC eventually granted his release request.
"What I would really like right now is to be free, that the UFC would have consideration with me and release me," Werdum said. "It's a matter of Ali [Abdelaziz] talking with [Dana White] now. Ali really has a good friendship with Dana White. It's not only up to Dana. They always say that, and I go talk to someone else and they say it's not only up to them as well, it's that game. I obviously love fighting in the UFC, but after this, this unfair doping, I would like to fight in other promotions."
One proposal Werdum is toying with is signing a deal with the UFC that means he can't compete in the United States any longer, perhaps in an attempt to allay their concerns he'll leave and move to a national rival such as Bellator MMA.
"I already told the UFC, I'll sign a term that I would not fight in the United States anymore," Werdum said. "I'd fight overseas, Japan, Russia, Europe, wherever, but I wouldn't fight in the United States to cause no harm. I would sign that to be released. I just want to be free to do what I want, which is fight. It's not about money. I still have a lot to show. I'm 41, but I feel like a kid."
Comments
comments