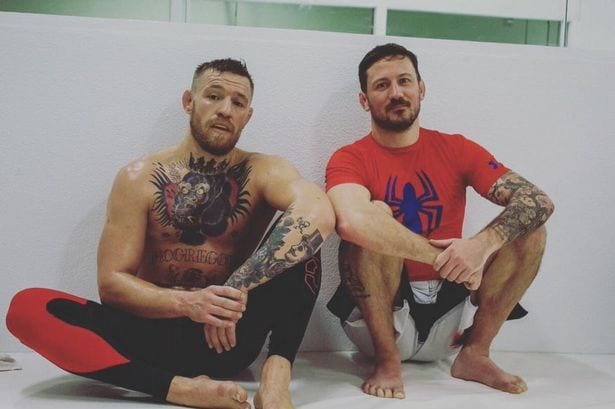 Coach John Kavanagh has stated that he doesn't believe that Conor McGregor will fight again this year. 
Writing in his exclusive column for The42.ie Kavanagh gave his thoughts on McGregor's prospective contenders in the UFC's 155-pound division but writes that one challenge appears to interest him more than others.
"I've said for a long time that the Nate Diaz trilogy fight at lightweight is what I'd personally like to see next. That still needs to be put to bed," Kavanagh wrote.
"Even though Conor is the champion, I know there's an interim lightweight title fight coming up between Tony Ferguson and Kevin Lee. To be completely honest, I didn't actually know who Kevin was until very recently.
"Tony is a solid fighter but he doesn't have the kind of appeal that would get your blood racing, particularly in the context of coming from the excitement of the Nate Diaz rematch, the historical significance of beating Eddie Alvarez at Madison Square Garden, and the novelty of facing the greatest boxer of his generation.
"This is all accompanied by the caveat that it's merely the opinion of John Kavanagh, but I'm sure people will be able to relate to my perspective on the situation. In the meantime, we're just going to switch off, let our minds settle and we'll make a decision on the next step when the time is right.
"It's probably a little late in the day to realistically expect another fight before the end of the year, because even after this hiatus is over, a lot goes into the planning and execution of a training camp at our level. I find it hard to envisage another fight in 2017.
"Then again, knowing Conor, I could get a text message tonight telling me otherwise. He's difficult to predict, which is one of the many reasons why he's so fascinating."
To read the full column from The42.ie, including Kavanagh's thoughts on the boxing match with Floyd Mayweather, you can click here.
Comments
comments